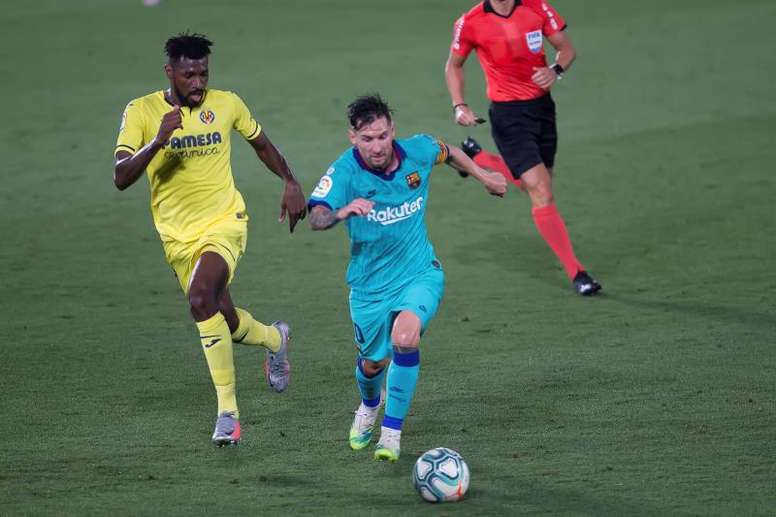 Messi has scored or assisted 10% of all of Barca's La Liga goals
La Liga began in 1929. A lot has changed since then, but there is one thing which is certain: now player as good as Messi has been in La Liga. His stats are proof of that.
Barcelona have scored 6167 goals since the season began. Messi has scored 441 of them and also assisted 182 times.
Leo Messi has directly participated in 623 of Barcelona's goals in La Liga and that is only counting the goals he has scored or given the last pass for. If we took a look at all the goals he had a key role in, that figure would be much higher.
623 goals is 10.1% of all the goals Barcelona have scored since La Liga started 91 years ago. He has been at the club for 16 seasons.
El Barça suma 6.167 goles en la historia de Primera.

Messi ha anotado 441 y ha asistido en 182, en total, 623 goles.

Es decir...

Messi ha participado directamente en el 10,1% de los goles que el Barça ha hecho a lo largo de los 89 años que tiene la Primera División.

BRU-TAL. pic.twitter.com/IeprDycraH

— Manu Heredia (@ManuHeredia21) July 6, 2020
If that is not good enough, Barca have scored 6167 goals in 89 seasons and a single player who has been at the club 16 seasons has scored 10% of them. There have been 89 seasons because La Liga was suspended during the Spanish Civil War between 1936 and 1939.
16 seasons is 18% of all the La Liga seasons, but we are talking about just a single player: Lionel Messi.