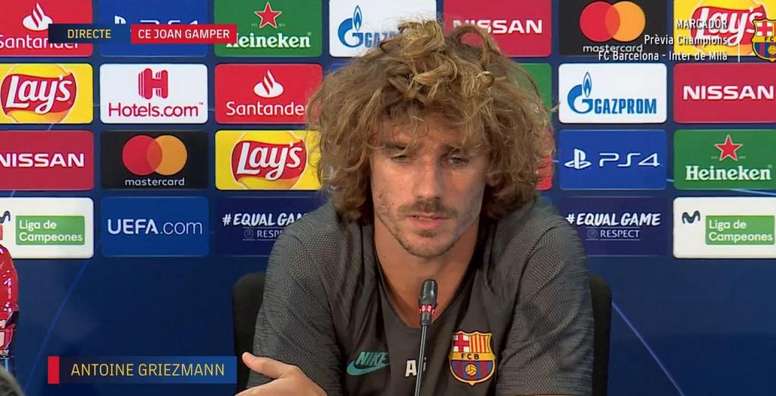 "Messi doesn't talk much and neither do I; I'm here to help"
Griezmann spoke about his relationship with fellow team star Lionel Messi, and, with a clear hint of irony, he explained that they are both men of fewer words.
"My relationship with Messi? In the end he is someone who does not speak much, as I am too. So it's difficult to talk. Although I've already brought him some mate. We are taking the right direction (laughs). He's been injured, it's hard to have that connection and improve it. We're two good guys and I'm here to help anyone on the team," he said.
About the Champions League clash, he said he is giving it a lot of importance, as it's the first European clash at home with their fans: "The most important thing is the three points. Try to win the best way. Champions League matches are always special. For me it's special, my first Champions at home. I'll be looking forward to it."
The '17' also spoke about the recent absences in the attack: "It's always harder when there's injured players. We're not all together, that's the worst. Messi, Ousmane, Luis, Ansu... We can't work on training and games. We work with Carles, with Ansu when he comes in, with me.... We have a great squad with great players."
"What do I need? Time. I feel comfortable, but I still need to improve on the pitch, especially my movements with the ball. Get more into the game, things to improve by playing on the flank... I feel good, but I lack things to be the best Griezmann possible. But I'm on the right track," he added.
Griezmann will face Diego Godín, former Atleti team-mate and current Inter defender. But he made it clear that he has some tricks up his sleeve...: "I know some tricks to catch Godín if he plays on Wednesday".