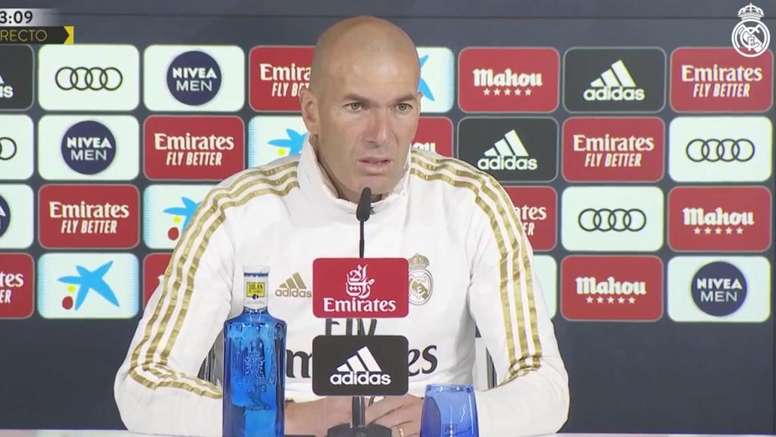 "Mbappe? I only said what his dream was and what he wants"
"We are prepared to play a good game. We know that Eibar are a great team and it's a different type of pitch. There are no easy games in La Liga," Zidane began his press conference which gradually got more interesting as topics like Mbappe and Bale were brought up.
"No, I didn't say anything about Mbappe. I said what Mbappe said, that it was his dream to play one day here. Everyone can then do what they want. I simply said what he said once, I will say it again every day. Leonardo can say what he wants, just like me," the French coach said.
Zinedine Zidane was not surprised by the level that Fede Valverde and Rodrygo have showed in the last few games, especially in the last Champions League one. "They are there for that. They want to play and show their ability every time they have the opportunity to do so."
The Real Madrid coach did not explain the Bale and James situation. The Welshman has been called up for his country and he could play after more than a month without playing for Real Madrid.
"They aren't available, but they aren't injured either. They are going to go with their national teams and then have five or six days, so we will see if they are ready to play. I don't decide if they are ok to train," he continued.
Continuing to talk about his injured players, Zidane said he did not have permission to say what problem Marcelo has although he said it is nothing major.
Zidane also mentioned Modric and his importance to the side: "He has been injured which has stopped him playing regularly, we need Modric."
The Real Madrid coach concluded delighted with the fact his team have improved in defence and hoped nobody got injured during the international break.