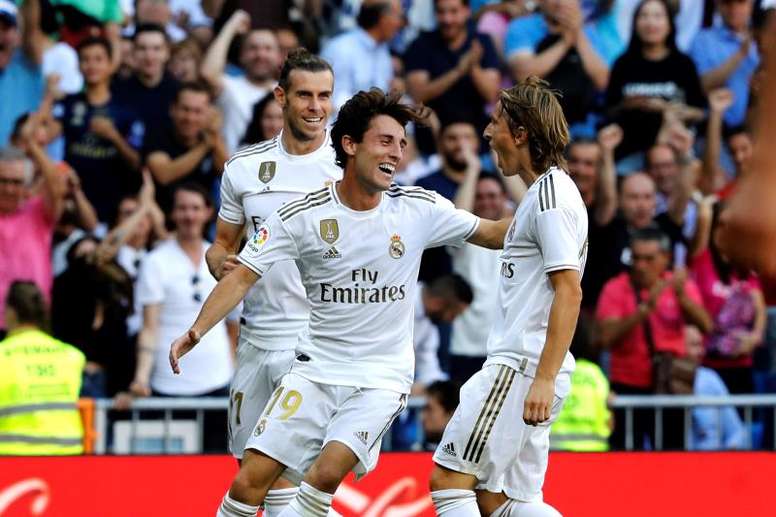 Madrid prepare for big game with Kroos and Lucas, but without Modric and Bale
The league situation is currently at a standstill after the loss of the lead by the first defeat in the visit to Mallorca, the Madrid team returned to training with a morning session on Sunday in which Zinedine Zidane only recovered Lucas Vazquez from the injured players.
The group train with normality, with Toni Kroos included in this, who the coach did not push to recover for the Mallorca game. Lucas Vazquez is also recovered, after overcoming muscle problems that caused him to be out of action.
The Belgian Eden Hazard also returned to training, as he was absent from his team's first league defeat due to the birth of his fourth child. He will return to the Real Madrid team's starting XI against Galatasaray.
They will miss the key meeting to correct the bad start to the Champions League, with only one point from the six available, Luka Modric and Gareth Bale, absent from the group along with Nacho Fernandez and Marco Asensio. The Croatian worked alone on the pitch and, according to the club, Bale was left inside the facilities.
Zidane prepared a recovery session for the first-choice players in Palma de Mallorca, while the substitutes worked more intensively in a tactical work session that ended with a series of shots at goal to refine their aim. The Madrid coach will finish preparing the match on the pitch, Ali Sami Yen, with a training from 18:00 peninsular time, one hour ahead in Turkey.
October 20, 2019