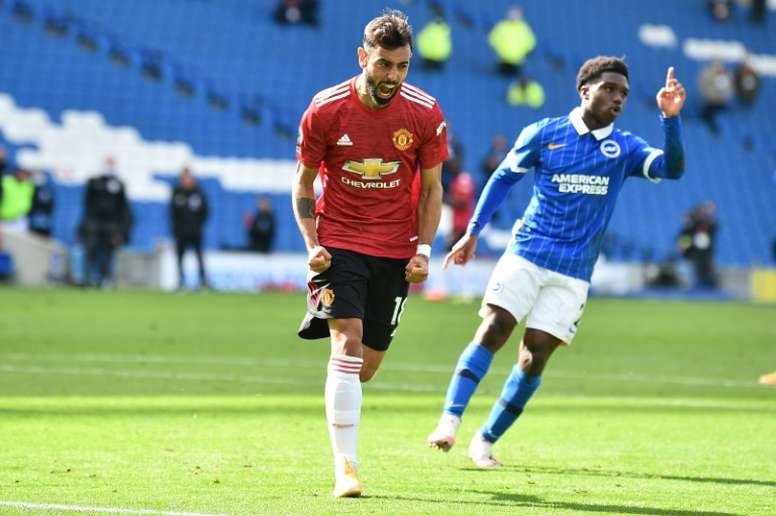 Madrid and Barca look to Bruno Fernandes
The biggest clubs in Europe were involved in an unparalleled battle for Bruno Fernandes and it was United that ended up winning the race for a player of enormous quality and character, who is gradually making more and more after a season at the English club.
United's painful 6-1 loss to Tottenham shook the foundations of the squad and the 'Mirror' even reported that Bruno Fernandes had exploded against his teammates and the coach for the ridiculous offering that day.
"We're supposed to be Manchester United! This shouldn't be happening," said the Portuguese striker. Well, this Saturday, the newspaper 'The Sun' has highlighted that Real Madrid and Barcelona haven't taken their eyes off the player just yet.
The newspaper has indicated that Bruno Fernandes is still upset about what happened during and after the match with Spurs, so he believes that he could come to think that Old Trafford is not a place to be until 2025, when his contract will end.
The Sun has said that both Barcelona and Madrid will be watching closely what happens in the coming months in the environment of a player who liked before he signed with United.
Since landing at United, Bruno Fernandes has played 26 games, scored 14 goals and provided 11 assists.