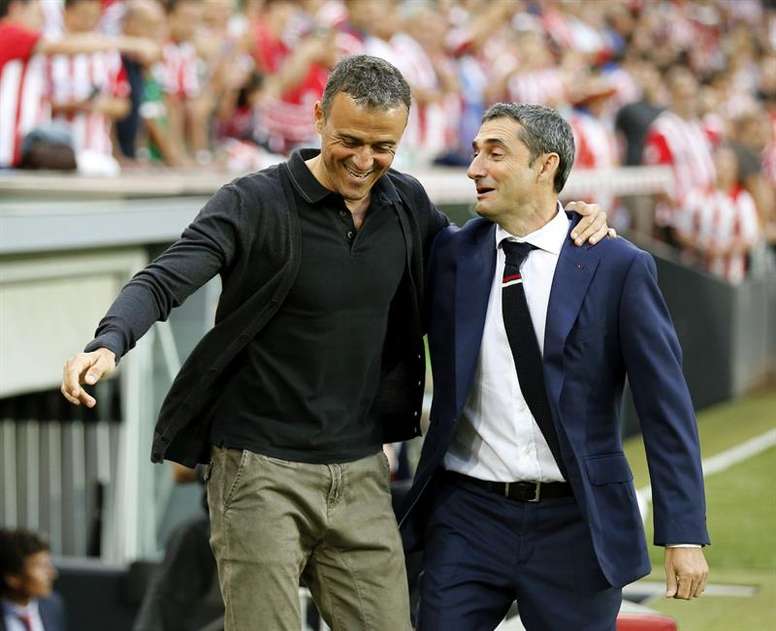 Luis Enrique sympathised with Valverde: "He is one of the best"
Ernesto Valverde's future is one of the most talked-about themes in Spanish football since Barcelona's elimination from the SuperCup.
Luis Enrique, who was present at the end of the tournament, spoke about the current coach of his former team. "Nothing has been messed up, beyond what it means to lose for a big club like Barca," he started to say.
The Austrian coach recalled his time at Barcelona and warned of the difficulties that there always are when managing a big team: "There is a special pressure around the coach and also the players. To lead a big team is a sport of risk. Valverde is an experienced coach, who has won titles and is available to keep winning them," he continued, sympathising with Ernesto Valverde.
"Me cae de maravilla, we met a lot when he was at Athletic and I was at Barca. He is one of the best Spanish coaches," the Spain national team coach commented.