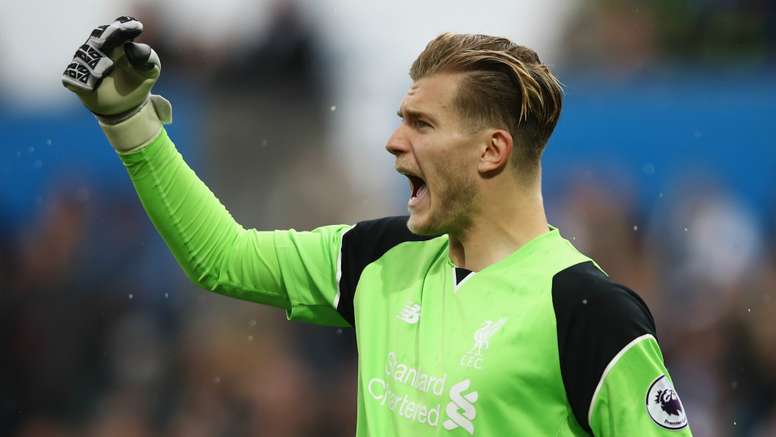 'Loris Karius is like David De Gea'
John Aldridge has claimed that Liverpool goalkeeper Loris Karius is taking time to settle in England, much like David De Gea did in his first season at Manchester United.
The German joined the Reds from Mainz in the summer, breaking into Jurgen Klopp's first team before a number of sub-par performances saw him replaced by Simon Mignolet.
Balotelli holds talks over Premier League return
But former Liverpool forward Aldridge has backed the 23-year-old to turn things around at Anfield, and believes he can follow in the footsteps of De Gea by going on to impress after an initial settling-in period.
"The manager has taken him out of the firing line to regroup and when his chance comes again I'm sure he'll take it," said Aldridge, speaking exclusively to 888sport.
"Confidence is a funny thing and it's like a striker suffering a drought – the goals suddenly look smaller and the keeper looks bigger.
"From a goalkeeping point of view you start flapping at things and there are worries at the back of your head. You have to refresh from that and work hard on the training ground.
"We've seen it before with David De Gea where he struggled in his first season. It takes time to settle for keepers coming in from another country.
"He's had a lot of people from the media on his back and pinpointing his mistakes - it's a specialised position and if you make mistakes there you're going to be mullered in England. Unfortunately he was and whether it's affected him or not we don't know."
Aldridge has also criticised pundits Gary Neville and Jamie Carragher for their negative comments about Karius, believing that they were wrong to single-out the goalkeeper following a mistake against Bournemouth.
Alexis drops hint over Arsenal exit
"People are paid good money by Sky to be controversial and if that's what they want that's what Gary Neville will give them," Aldridge continued.
"There was also the Bournemouth striker who came out and said they targeted Karius as the weakness in defence. That wasn't good from a fellow professional. He should have kept that in-house. Karius could do without that."
Read the full 888sport interview with John Aldridge, including his belief Adam Lallana has become Liverpool's lynchpin.