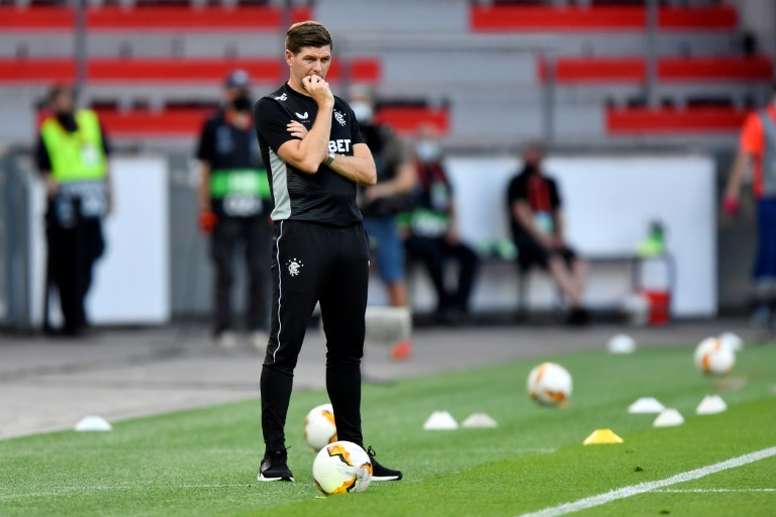 Leeds sees Gerrard as the perfect heir to Bielsa
Marcelo Bielsa has a contract with Leeds United until June 2021. He is currently in a honeymoon phase after returning the club to the Premier League after 16 years, but in today's football the future is not left to chance.
The latest run of form has taken the team to the bottom end of the table, but the start to the season was good and the confidence in the 'Loco' is (for the moment) absolute. However, 'The Scottish Sun' says that Leeds are already looking for a replacement for him when the Argentinian leaves the club.
And within its list, everything points to the fact that number one is Steven Gerrard. The current Rangers coach was already in the pool of candidates when Bielsa was left without promotion in his first year, but he was trusted and ended up returning the faith with a return to the English elite.
Now, after extending his contract for a year in the summer, it is not so clear that the Argentinean will continue another season, so Leeds are already testing the waters with a Gerrard who they see as the perfect heir.
The stumbling block is the Liverpool legend's contract with Rangers, which runs until the summer of 2024. It remains to be seen whether Gerrard, who has been with the Scots for two seasons now, will accept Leeds as his first Premier League managerial role.