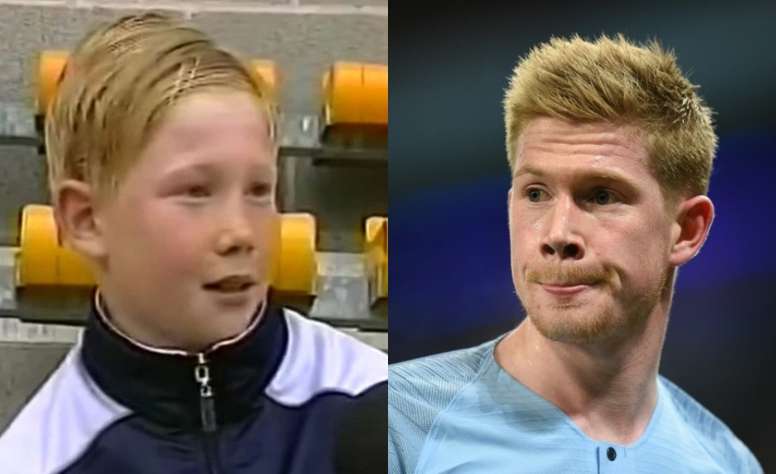 "You threw me in the garbage. Now I'm doing well and you want me back?"
Kevin de Bruyne is one of the most coveted players on the planet. He has won over Pep Guardiola at Manchester City, is considered one of the Premier League's finest players and is also succeeding with the Belgian national team - but before all this, he had to go through some tough moments in his life.
It all happened when he was 15 years old. De Bruyne was already showing his unquestionable talent and had been signed by Genk for their academy. The problem lay, however, in the fact that Genk was 150km away from his home town of Drongen, meaning the Belgian midfielder had to leave home young.
The club found de Bruyne a foster family so that he could live in Genk, and de Bruyne felt at home with them, as he explained in the Players' Tribune: "The year went by, and I was doing well in school, doing well in football. No fights. No problems."
At the end of the season, de Bruyne returned home for a few months to see his family. "I packed my bags and said goodbye to my foster family. They said, "We'll see you after the break. Have a good summer."
However, the City star would not see the foster family again: "I walked in the door and could see that my mother was crying. I thought maybe somebody had died or something. I said, "What's the problem?" And my mother said the words that probably shaped my whole life".
"She said, "They don't want you to come back." I said, "What are you talking about?" She said, "The foster family don't want you there anymore."I said, "What? Why?" She said, "Because of who you are. They said you're too quiet. They can't interact with you. They said you were difficult."
"It was actually a huge issue for my career, because I was not a big star or anything, and suddenly the club thought I was a problem. They informed my parents that they didn't want to pay for another foster family".
This rejection would go on to become a source of motivation for the Belgian: "I kicked the ball against the fence for hours, and I remember at some point I actually said out loud, "Everything is going to be O.K. In two months, I'm going to be in the first team. No matter what, I am not coming back home a failure. No matter what."
De Bruyne returned to Genk after summer and played like a man with a point to prove. "I remember the exact moment everything changed. We played on a Friday night. I started on the bench. When I came on in the second half, I just went crazy. I scored five goals in one half".
With positivity and support, things changed for de Bruyne, and his old foster family had changed their mind: "One day, the foster parents actually showed up at the club, and the woman came up to me like everything was a big misunderstanding. She said something like, "We wanted you to come back! We just wanted you to go to the boarding house during the week! You can stay with us on weekends!"
"Maybe I should've found it funny, but at the time it wasn't funny to me. They had really hurt me. So I said, "No. You threw me in the garbage. Now I'm doing well and you want me back?"
Unsurprisingly, de Bruyne never moved back in with said family, but he did take positives from a bad situation: "In the end, I should have just said thank you. That experience was the fuel for my career"