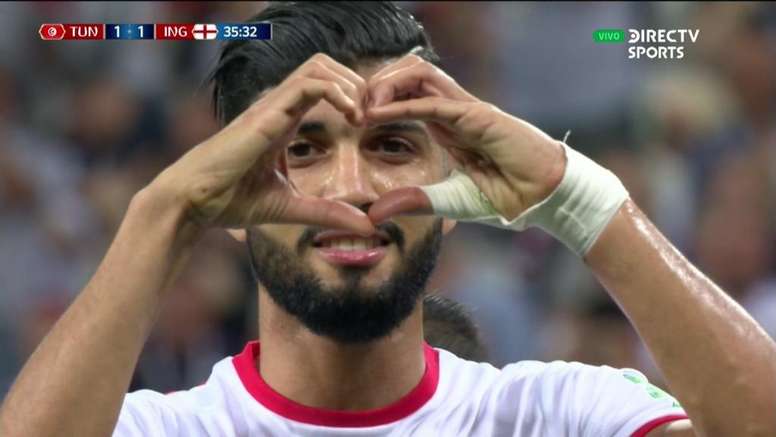 Kyle Walker gifted Tunisia a penalty to equalise
Tunisia began their attack on the right flank, and fired the ball into the area before the Manchester City defender pulled Ben Youssef down. Walker was penalised before the referee called for a VAR check, but his decision was upheld.
It was midfielder Ferjani Sassi who stepped up to take the penalty, and it was strike perfect. He fired low into the bottom right corner, and Jordan Pickford just couldn't get there in time.
The north African side were able to draw level with Harry Kane's goal earlier in the first half. As for Walker, the architect of Tunisia's leveller, Gareth Southgate will likely have had a strong word with him in the break.