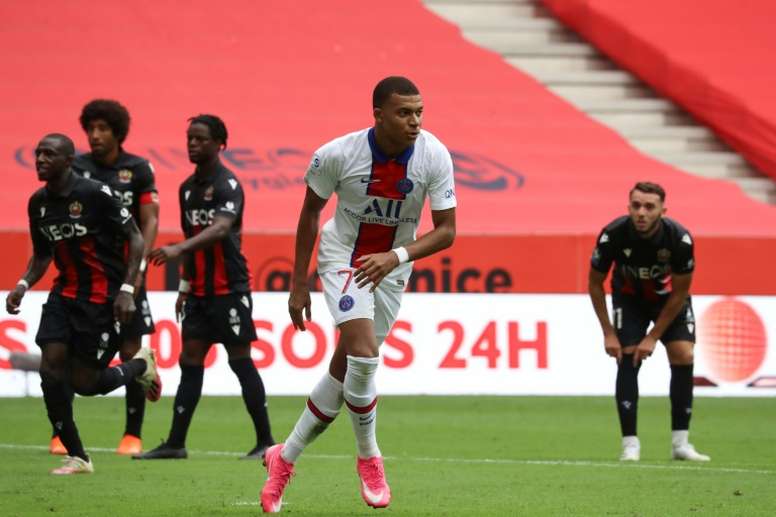 Klopp spoke directly to Mbappé to move him further away from Madrid
Kylian Mbappé's apparent links with Real Madrid come up every summer, every winter; every transfer window. But it seems that 2021 is the date, as the forward has asked to leave PSG next summer when he will have one year of his contract remaining.
The striker has already rejected several offers from the Parisian club to renew because he wants to leave. Despite his star status, PSG's constant failures in their pursuit of the Champions League have put a dent in their negotiations and the Madrid side are keen to make him their own.
It just so happens that Madrid will not have it easy. This Tuesday, 'L'Équipe' reported that Liverpool have been working behind the scenes in recent years to sign Mbappé and will fight with Madrid for his transfer in 2021.
One of the Reds' best assets in this matter is Jürgen Klopp. One of the details to emerge is that the manager has spoken directly with Kylian Mbappé on more than one occasion to find out what he wants and to try to convince him that Anfield is his best bet.
According to the same source, Liverpool officials had already travelled in 2017 to have lunch with the forward's father and Klopp himself had contacted him a year earlier, in 2016, before he left for Paris Saint-Germain.
Apparently, the contact between the German manager and Mbappé by phone is fluid. A constant reminder to try and keep the French star away from Real Madrid and closer to Liverpool.