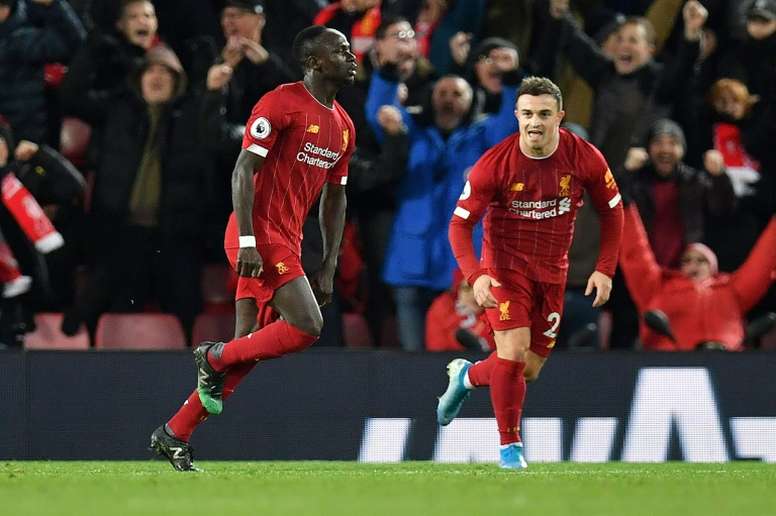 Klopp calms the fans: Mané is perfectly
Mané is perfectly. He has been dragging a pain in his knee for some days that made him have to come off during the Champions League match against Ajax, but his manager, Jürgen Klopp, reassured the fans in his post-match appearance.
"Sadio has been in knee pain for a few days and is treating it. That's the only reason it still hurts, but it's not a problem. When he's not playing, he puts on ice", the manager affirmed when he was asked about him after the match.
But the attacker wasn't the only player in the limelight in the match. Fabinho was so because of his change of position to defence to cover the absence of Van Dijk, who has to get an operation and could be out for the rest of the season.
Klopp said about the Brazilian that he played "good, but he can even play better. There's a lot to improve, but that's good. Fabinho doesn't surprise me that he plays well, otherwise we would need an urgent solution, but he can play in this position, he likes it".
October 21, 2020