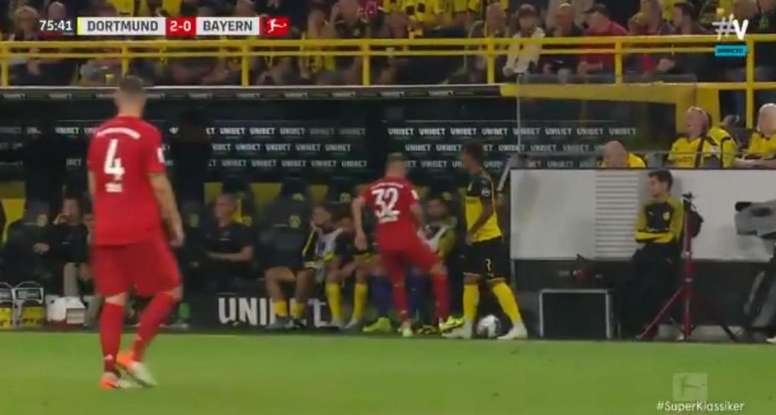 Kimmich lost it and stamped on Sancho's ankle
Borussia Dortmund were far superior to Bayern Munich. The home side, with the support of their fans, were 2-0 up thanks to Jadon Sancho.
Then with Bayern in big trouble, Joshua Kimmich could and should have been sent off. Once the ball was out of play, the full-back went towards where the ball was and towards Jadon Sancho to stamp on the Englishman's ankle.
An act for which he saw yellow, but it could have easily been red, but the VAR did not think it was a clear red card.
After the stamp, Kimmich had a go at Sancho for what he thought was play-acting. The cameras tell a different story though.
August 3, 2019