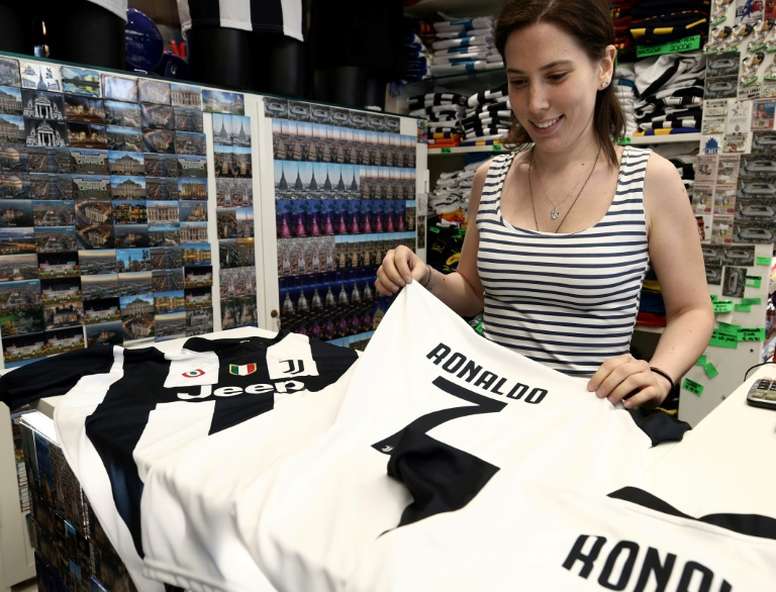 Juventus fans' buying spree following Ronaldo signing
Supporters have rushed out to buy the new Ronaldo Juventus shirt, following his signing from Real Madrid becoming official.
Fans posed with their shirts for photos outside the official club shop.
Ronaldo originally wore the number 9 shirt at Real Madrid, but then became number 7 after Raul's departure in 2010.
The shirt number has become a main feature of his brand, and it will have been demanded as part of the Portuguese's contract negotiations.
Ronaldo has become his own brand CR7, with clothing ranges and hotel in Lisbon and Madeira.
Juvetus' previous number 7 is now without a number.
Juventus announced the £100million deal on Tuesday, and fans are excited to welcome the new player to Turin.