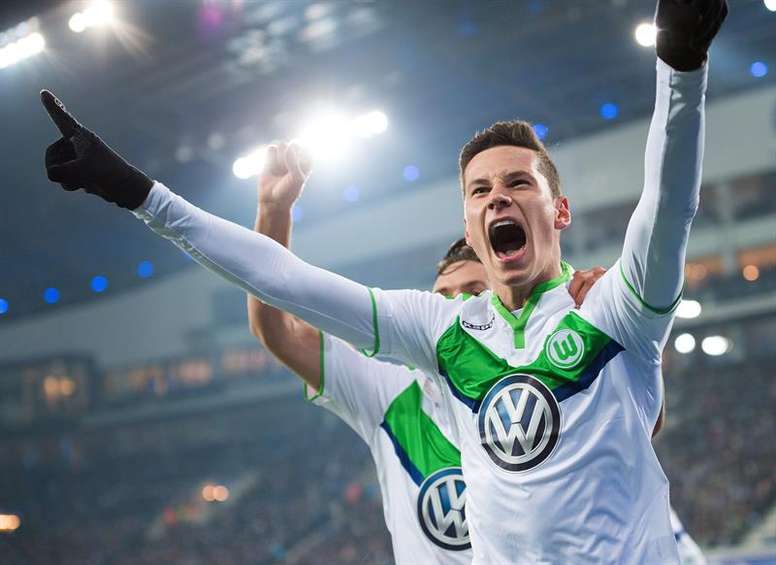 Julian Draxler confirms he wants to leave Wolfsburg
Julian Draxler has revealed that he wants to leave his current club due to the interest of big teams like Juventus and Arsenal.
The 22-year-old joined Wolfsburg last season from Schalke despite the interest from Juventus and Arsenal. He has admitted, that he's ready to move on.
Wolfsburg sporting director Klaus Allofs declared a month ago that Draxler will definetly stay, but it seems like he changed his mind.
According to rumours, Draxler told Wolfsburg coach Dieter Hecking two days after Germany's Euro 2016 exit that he's keen to leave the team.
He told the German newspaper 'Bild':
"Before one goes public, they should also have a word with themselves.
"I expressed myself clearly after the Euros, with coach Dieter Hecking, that I want to leave Wolfsburg. The coach has known for more than three weeks.
"Two days after the semi-final defeat to France at the European Championships, I told him how I see the whole situation and what I want, which is to leave the club.
"I was verbally assured with my transfer in August 2015 that I can leave the club when given opportunities. From Hecking as well as technical director Klaus Allofs.
"It was always clear between all parties that I would like to go to a top international club if the opportunity arises. It was discussed that we speak rationally with one another, if other clubs show interest".
He scored last season 9 goals in 35 appearances and during his five years at Schalke he netted 30 times in 179 appearances.