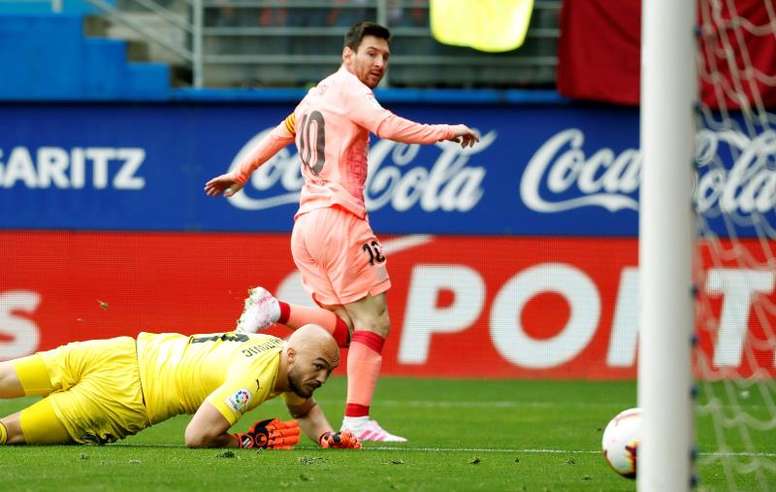 'It seems like he isn't, but Messi is unstoppable'
"When you have those players in front of you, you're always filled with fear", he stated after the match ended in a 2-2 draw.
He also spoke about Lionel Messi and his two goals, and confirmed that "it seems like he isn't, but time and again he turns on you and he is impossible to stop."
Mendilibar said that this season was "notable" for his side because they were always in a "calm state without too many difficulties".
Despite that, he is aware that Eibar will continue to be "in the mix with teams that could face the drop" next season.