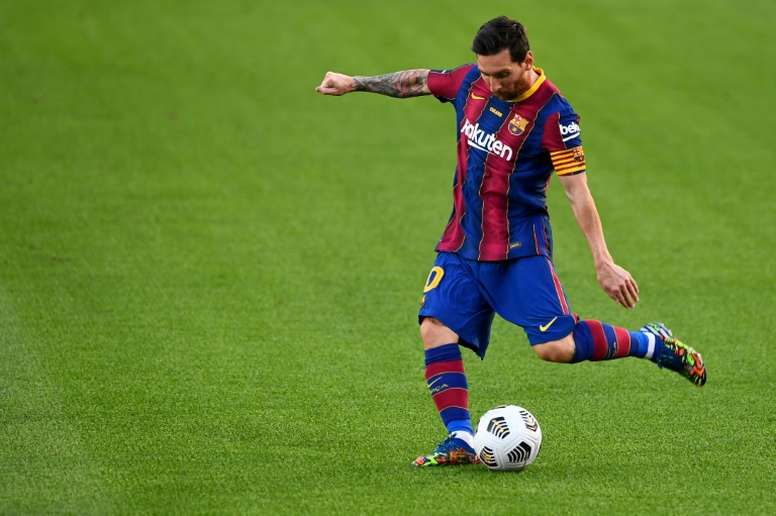 "If we play well and win titles, maybe Messi will want to stay"
Leo Messi is still the poster boy of FC Barcelona. And he will remain so until at least 2021. From then on, the Argentinean will decide.
Messi is not happy with the way management is doing things and he is not hiding it. He was particularly upset by the way Barca let Luis Suárez go. "You don't deserve to be fired like that, but I'm not surprised at anything anymore," he wrote to the now Atlético Madrid player on the 10th.
Sergi Roberto explained the reasoning behind Messi's words to 'Ara'. "For Leo, Suárez is like a brother. They were together all day, he didn't want to see him leave if he (Suárez) didn't want to. In the end, it's like when you separate from your wife or your best friend, it's a difficult situation," he explained.
For the time being, Messi has said that he will continue until 2021. Sergi Roberto is confident that he will help to keep him at the club for many more years. "He said that he would only stay one more year, but if we play well, the feelings are good and we win titles who knows if he will change his mind... If we succeed it can only be a good thing," he said.
He also spoke about the relationship between the players and Barca's management. "As in any company, things will go better if there is a good relationship between the two sides. I want the club to do well, and for the team to win titles. I want a president who seeks the best for the club, I do not care if they come down to the dressing room or not," he said.
Finally, he referred to Suárez's controversial departure: "I don't know how things went down, but it is true that he could have been warned in advance and not by phone. It's a shame that he couldn't say goodbye with fans there".