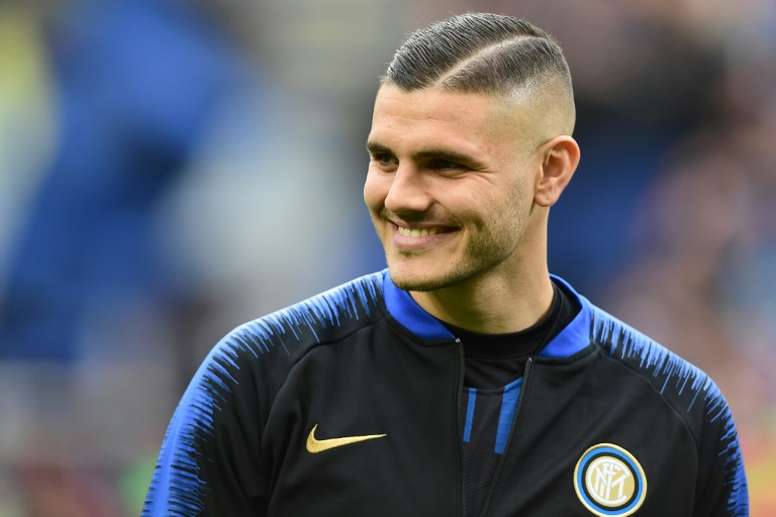 Icardi wants Inter continuity for family reasons
For weeks now, the Argentine has been one of the most controversial and talked about topics in Italy. He's been linked to Maurizio Sarri's Juventus, and everything seemed to be pointing towards what would have been a quick transfer, as the situation with Milan got worse and worse, but it seems the situation is even more complex than initially thought.
The controversy has gone through several stages. At first, his farewell looked close, then the player made it clear that his sole objective was to go to Juventus, but Inter did not do their part. 'La Gazzetta dello Sport' now says he doesn't want to move. In addition, as the club's passive attitude continues, Icardi has already threatened to report them.
Now, Icardi's backtracking regarding his situation with Inter is reportedly linked with personal family affairs. As the Italian media reports, the player's partner and representative, Wanda Nara, is pregnant with what would be the sixth child to become a part of the Icardi family.
In this way, both the striker and his partner would prefer not to move, in order to prevent the family from being destabilized by the change of city and school for the children.
Thus, the striker again makes it clear that he will not vack down to a board that adored him until a few months ago. The proof of this are the words that published 'La Repubblica' two weeks ago: "I don't care, I can stay here and charge for two years and not move."
Now it only remains to be seen if Icardi really wants to continue despite everything ... or if it is a strategy to give the final push and go to Turin.