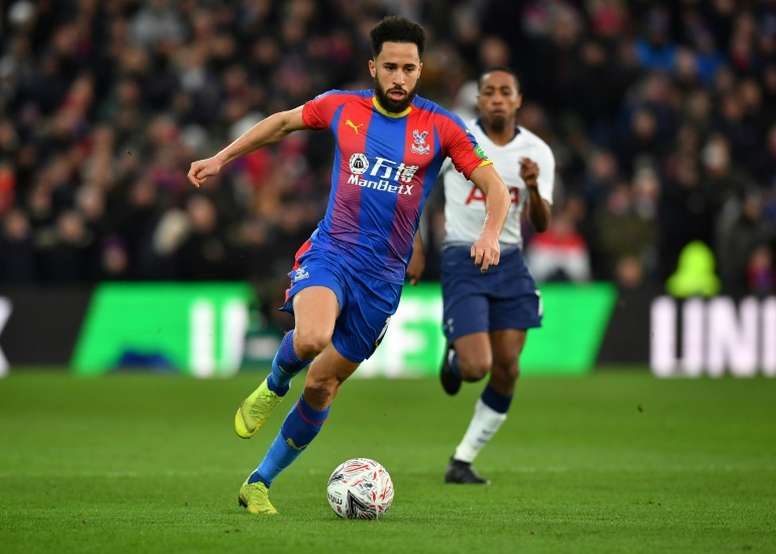 "I'm the only lad to lose 46,000 pounds lying in bed on a Wednesday night"
Townsend, 28, shone for Tottenham's age group categories and he made 93 appearances for the senior team, He also made his England debut and scored three goals in 13 games.
But the story Townsend tells under the title "This is not a golden boy story' is far from the success he has had and focusses on the bad times he has been through in life and how he has overcome them. Since the death of his brother in a car accident when he was still a teenagers, he has had gambling issues which made him lose 46,000 pounds in one night and in the end, he was punished by the FA.
"I don't drink, I don't take drugs, I don't think I've ever been inside a nightclub in my life. And yet I still managed to lose 46 grand with just one tap on my phone. I didn't even have to leave my room. I'm probably the only lad in history to lose £46,000 lying in bed on a Wednesday night in Blackpool," Townsend explained.
That moment arrived being sent out on loan several times after making his Tottenham debut. Townsend talked about being lonely and bored after moving from one dressing room to another without hardly having time to get used to his new surroundings. He always lived in hotels.
"It's hard to complain. Yes, you're absolutely living your dream. You don't have to deal with the problems that the average person has to deal with. But you're still a human being, and I don't think people understand how common it is for footballers to struggle through periods of doubt and depression," continued the footbaler.
Townsend put his gambling problem down to his personality. "If you beat me at FIFA, I'm going to play FIFA nonstop until I can come back and smash you."
However, the 12 month ban the FA imposed on in and then took away, made Townsend reconsider his life. He was 21 at a time and a season later, he was playing for England at Wembley. A story which went downhill after a hamstring injury which affected how he ran and meant his quality dropped.
"I wasn't as explosive, wasn't as quick. But, unfortunately, it took me a long time to accept that. I was still trying to be the same player I was in 2013. That was the start of a pretty dark time for me, personally.," he admitted.
Townsend spoke about how he regrets the end of his time at Spurs and how his mother helped to get back on the right track through psychological help.
"The best thing I ever did was talk to a sports psychologist," he stated. As athletes — as footballers, as men, as human beings, whatever — we don't like to admit it when there's something wrong. I was good at masking it. I'd put on as brave a face as any person alive. I'd have some banter with you, act like nothing's wrong. But the truth is that there were a lot of things that I couldn't let go. I was obsessed with being my old self. I was holding onto this hothead mentality. I was holding onto a lot of old emotions, because I thought that's what got me to this level." the now Palace man analysed.
"It took me 19 years to play for Spurs, which was the proudest day of my life. It took me 22 years to play for England, which was the second-proudest day. It took me 28 years to be at peace with myself, and of course it's still a work in progress, but that has to be No. 3 on the list," Townsend concluded.