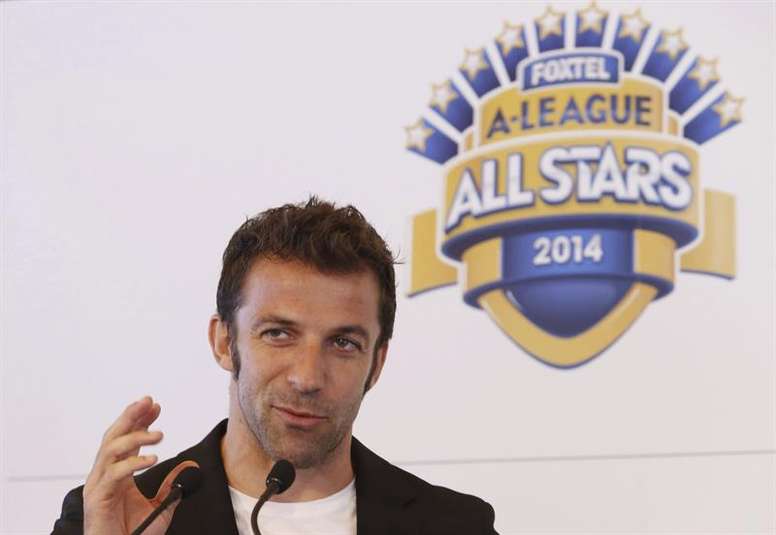 I'm surprised Zidane has gone back so quickly
On the Bali beaches, during the UEFA Champions League Trophy Tour of Heineken, Alessandro Del Piero had time to speak football. The Italian said to 'Marca' that he wasn't remotely surprised by the comeback of Juventus against Atletico Madrid "Juve prepared for the game very well. They wanted to find Atletico's weakness and it was not easy to do this because Atletico are very strong defensively"
He also gave his opinions of Cristiano Ronaldo: "They brought him to Juventus for just that, he's a winner, he has already won everything there is to win, multiple times, he knows how to play in the tight games, with big goals, Juve signed him cause he's a big name player. Ronaldo could choose any team in the world to play for and he chose Juventus, my old club negotiated well"
The goal is to win the Champions League, and Cristiano does that, they signed him for 4 years, if they can win it in the first season, even better. Juve have been favourites to win the Champions League since the start. They have built a very strong team around Ronaldo" he added.
Del Piero also made some remarks on Zidane's return to Real Madrid. "I was a little surprised about it all because it was all done very quickly. 'Zizou' loves Madrid, he lives there with his family and he has great links with the club. It was not a great surprise, but it all happened very quickly. I believe Florentino (Perez) had a clear idea to bring Zidane back again, after all he won three Champions Leagues in a row, it's a clever signing".