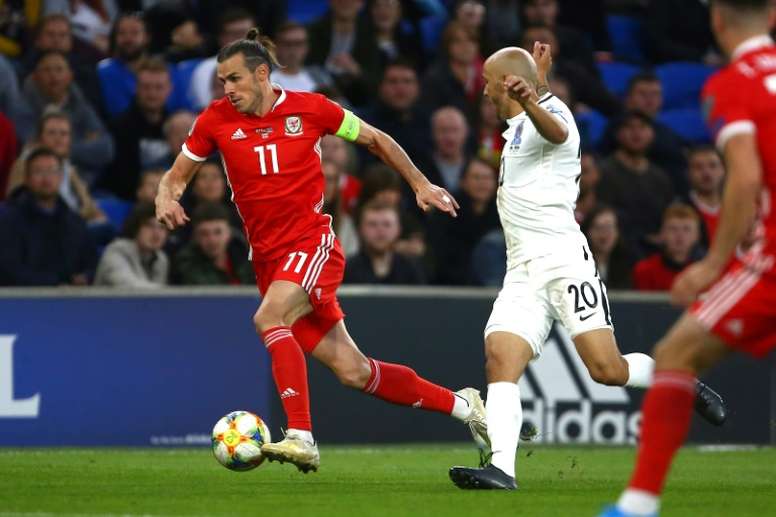 "I'm more excited about playing for Wales than Real Madrid"
Gareth Bale is in the Wales camp, despite the fact he has not been able to play for Real Madrid in the last few matches. That has raised eyebrows at the Santiago Bernabeu.
Bale's words in the press conference were interesting to say the least. "I'm more excited about playing for Wales than for the Real Madrid," said the winger when asked about his change in attitude.
"I have been with the majority of the players since we were under 17. It's like playing with your friends in the park on a Sunday, it's normal," the Real Madrid man explained.
During the season there are two different Bales. One at Real Madrid and the other for Wales. He looks much more motivated and smiling for his national team. "For Wales I'm speaking my mother tongue and I feel more comfortable. But that doesn't change what I do on the field," he explained.
"I always give 100% on the field of play where they want me to play, that is always what I try and do," Bale concluded. He has not played for 'Los Blancos' since 5th October.
It is for that reason that Gareth Bale's future could lie away from Real Madrid. According to 'Sport', two English teams have got in contact with Jonathan Barnett, the player's agent, to add him to their squads.
It's worth remembering that Bale was close to leaving for China last winter. The negotiations were unsuccessful and despite the fact Bale was going to be a decisive player again, he is not getting the game time he would have wanted.
Bale responded to Mijatovic
Bale was questioned on Pedra Mijatovic's comments. The ex-Real Madrid player criticised the Welsh footballer's attitude saying he put Wales and golf ahead of Real Madrid.
"They have their own opinion about me. It's only one of those things which are happening."