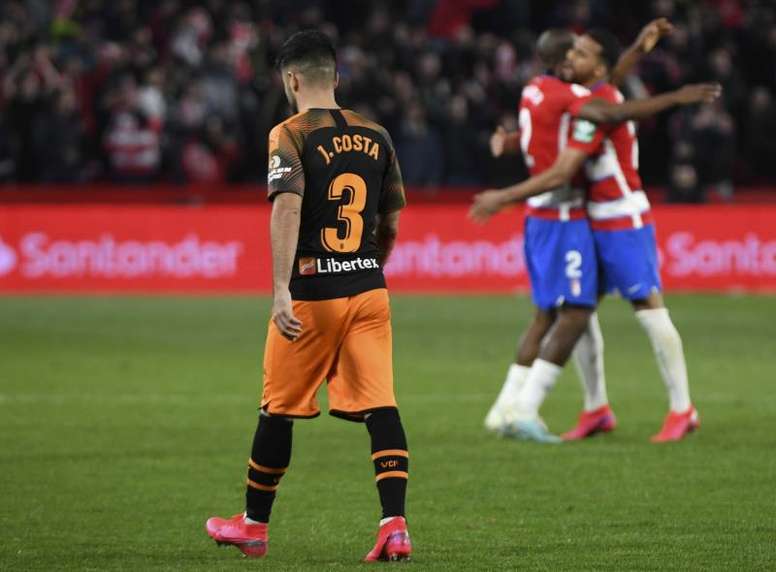 "I hope Parejo comes to Villarreal"
Jaume Costa has returned to Villarreal after a year on loan at Valencia. He made 25 appearances for 'Los Che'. The left back has had time to have form a great friendship with Parejo.
"I'm on holiday with Parejo and it's true that I've had very good vibes with him. He's a very good person and a very good player. He really loves football and the club because he's been at the club for many years. All these things are affecting him. But he has a great quality. He has suffered a lot and that has made him strong," the player told 'AS'.
Jaume Costa defended the Valencia capitain at a difficult time for Parejo. He has a terrible relationship with Peter Lim and the club could be looking for a new club for him.
"I hope he comes to Villarreal, he's a spectacular player and he would be a great reinforcement. Coquelin is also an incredible footballer and they are two geniuses in the dressing room. There's no doubt they'll give their best wherever they are," he said when asked about Parejo and Coquelin possibly joining Villarreal.
Jaume Costa finished off talking about Emery: "Emery has grown a lot since the last time we met and he's a very mature coach with a great list of trophies won. I think he's going to bring a lot to the table and he's a coach who can make Villarreal a winning team."