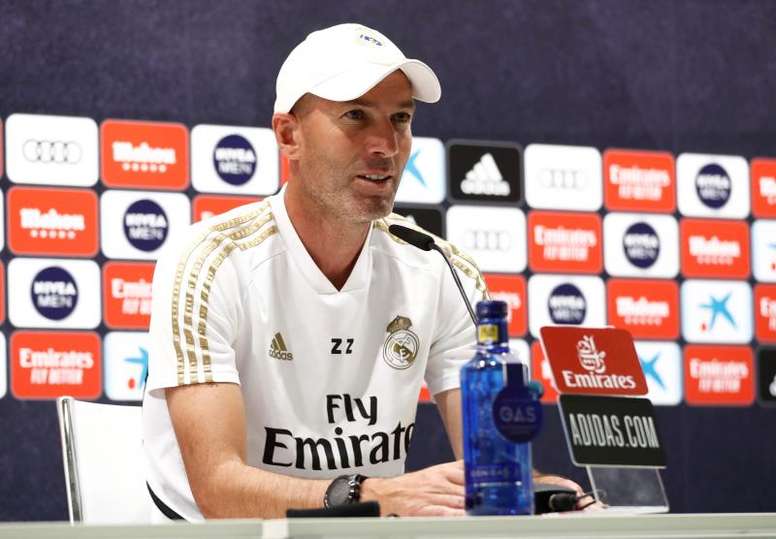 "I don't mind criticism, Madrid is the most important club in history"
Zidane answered journalists' questions regarding the match against Granada, a key match for Real Madrid in the fight for the La Liga title. Los Blancos are looking to close the four-point gap on Barcelona.
No score and Hazard
The Frenchman began by talking about the team's physical condition: "It's the last week and we have three games coming up. It's the hardest week of all and the most important. All our energy is in this Sunday's match"
He also did not want to comment on which team deserves to win LaLiga, stating that whoever wins 'will just have the most points'.
"A team is a constant balance. I'm happy with the defensive work for Courtois and the whole team. This team always wants to do great things."
Zidane goes from party to party and doesn't do the math: "There's no math or counting. It's just thinking about the game on Sunday."
In addition, the coach of Madrid confirmed that Hazard is available: "Hazard is well, is with us, you'll see if he plays"
Critics and Dupont
"After the break the luck has been to play again for the players and for everyone. The situation is what it is and we are going to try to continue with what we are doing," he said of what the situation would be if there had been no stoppage.
"Criticism doesn't bother me or surprise me. It's always the same debate. We show that we are good in every match, every training," he said when asked if Madrid plays well.
"Everyone will say what they think about Real Madrid because it's the most important club in history and this will never change," he added.
Zidane also didn't want to say anything about the market and the squad for next season: "My goal and the goal of the players is the match on Sunday. We will talk about the rest later when we have time.
"It's a very complicated, very difficult game and our strength and energy has to be on its own in that," he explained.
"Dupont is a very good physical trainer. There are a lot of competent people in the club and he is a new fitness coach who is doing a great job," he said of the coach.