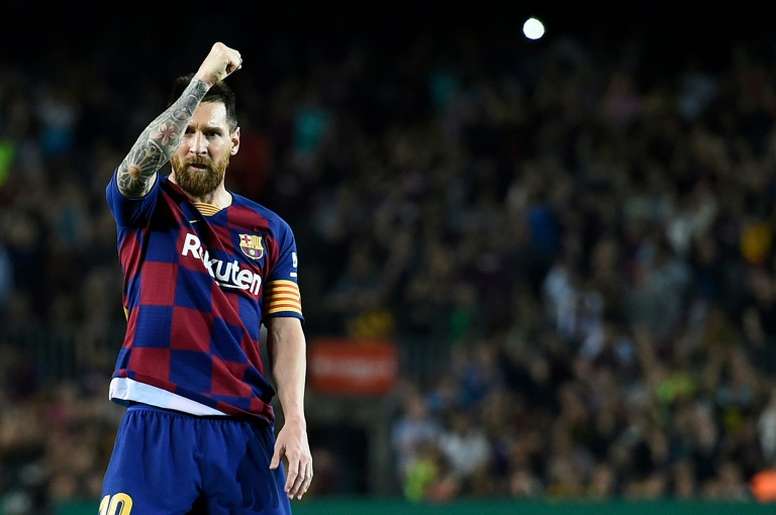 "I'd stay all my life at Barça, but not for a contract"
Leo Messi has no doubts over his future in Barcelona. In the radio programme 'Perros de la Calle', the striker said he has thought about wearing the Barcelona kit for the rest of his life, but not with a contract in between.
"It is true that Barcelona offered me a contract for life, but what I said was that I do not want a contract to tie me, I want to be good to give up and play and continue fighting for an objective. I could be a part of Barça for life, but not with a contract. I would gladly stay all my life," said Messi.
On the other hand, the Barcelona striker spoke about his relationship with Neymar. "We talk. We have a wahstapp group with Luis (Suarez)," explained the star.
Messi knows that "it is difficult to return because of how he left. Many members and people in the club do not want him to come back. For the sporting side it would be great, but it is understandable that there's some reluctance."
Messi also spoke of his relationship with Cristiano Ronaldo. "He is missed. He was good when he was there, the 'Clasicos' were more special, he gave them more value and LaLiga too," he said.
In addition, Leo Messi also spoke about his relationship with Riquelme. "I talk to him a lot. Now soon is the farewell game. I don't know if I would be able to attend because of dates. If it's on a date I am there for, I would be glad to attend Román deserves a great farewell for everything he gave to football and Boca," he said.
Finally, Messi spoke of the 'Superclasico' between the two biggest Argentinian teams, Boca Juniors and River Plate. "It's a match that I and all of Spain see, especially when it comes to a semifinal of the Copa Libertadores. I didn't see the past because it was too late, I saw the summary the next day," he said.