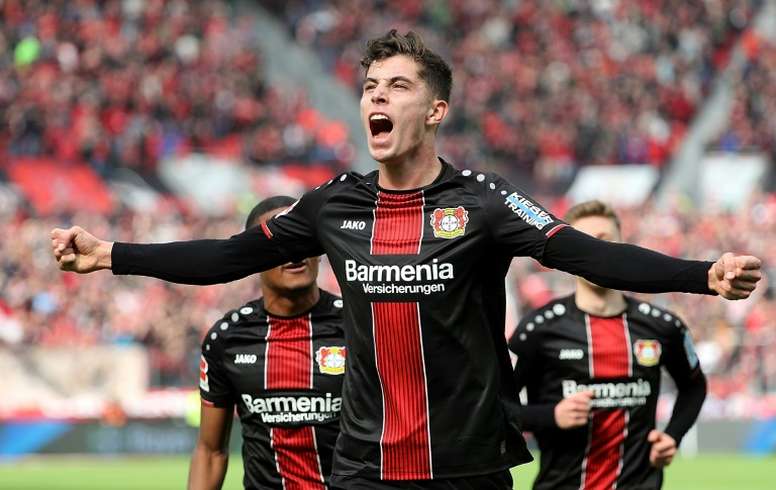 Havertz's condition to sign for Madrid
Bayer Leverkusen player, Kai Havetz, is being put forward as one of the most talked-about players ahead of the transfer market: Chelsea, Bayern Munich and Real Madrid have already shown an interest in signing him.
In the last few days, the German press have even leaked Bayer's rejection of a formal offer from Los Blancos, although it seems that Madrid won't give up and they will try again.
According to 'The Sun', Havertz apparently already has a condition to pack his bags and move to Madrid. At just 21 years old, the midfielder doesn't want to see his career cut short, so he is demanding continuity on the playing field.
Bayer have reportedly placed around a 100 million euro price tag on the player, although Chelsea and Bayern Munich wouldn't be willing to offer more than 85 million for him.
Havertz, for his part, would prefer to play at the Santiago Bernabéu, although not at any price: if Madrid don't assure him continuity, he could change his mind.