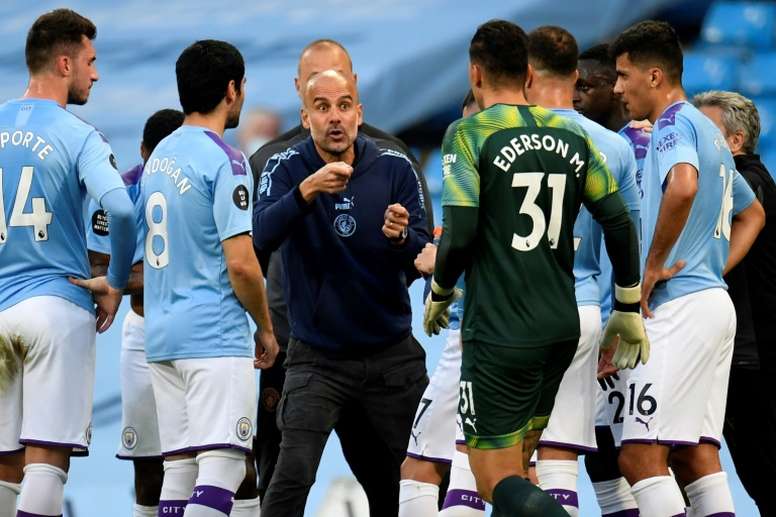 Guardiola, ready to give a first start to Rory Delap's son
Manchester City will open their EFL Cup campaign against Bournemouth, with youngster Liam Delap, just 17 years old, in their starting eleven. But who is Liam Delap? Well, he is the son of Rory Delap.
The name Rory Delap may not be world-famous, but it rings a bell with everyone, and no one knows exactly why. Rory, capped 6 times by Ireland, has played for Derby County, Southampton, Sunderland and Stoke City, among others.
He hung up his boots at Burton Albion in 2014. Now, almost seven years later, his son Liam will make his competitive debut for Manchester City, a club he joined a year ago from Derby County. Like father, like son.
September 24, 2020
But there are many differences between them. To begin with, Rory was a midfielder, but Liam is a striker. What is more, the young Liam has a long way to go if he is to catch up to his father. Especially when it comes to throw-ins.
And yes, you read correctly, Rory Delap's speciality was thrown-ins. In fact, Stoke City's rivals would be terrified every time the Potters had a thrown-in near their penalty area. Because Rory Delap turned them into corners.
From the side-lines, Rory Delap achieved no small number of assists, and he became a true legend that many have tried to imitate and few have managed to get anywhere near imitating.
September 21, 2020
But his time has passed, and now he has passed the baton to his son, who is said to be a more than competent striker. And he must be, because Pep Guardiola has put his trust in him to start against Bournemouth in the EFL Cup. We will see what he is capable of.
September 21, 2020