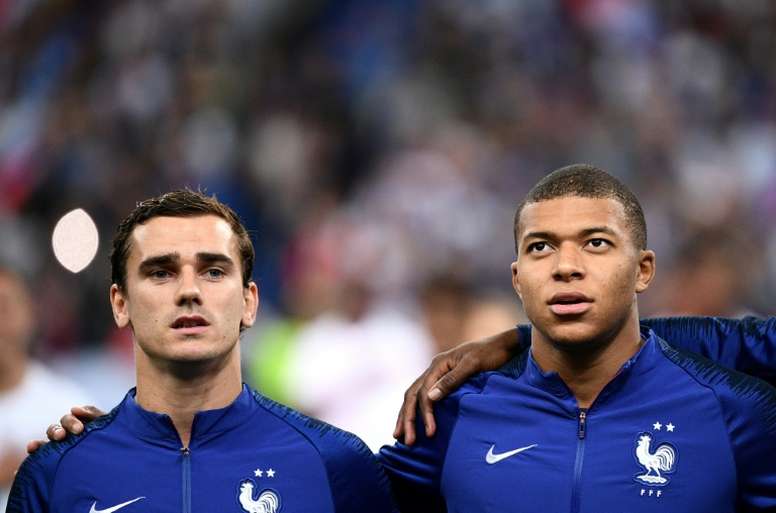 Griezmann makes Mbappe closer to joining Real Madrid
This summer will be very long for clubs and players. Despite the fact the transfer window still has not opened officially, the teams and footballers are still making transfer plans.
One player of interest is Griezmann, who made it clear he would not continue at Atletico next season. His future is unknown at the moment, although some say he will go to Barca.
But... and what if there is another team after him? That is where Paris Saint Germain could enter the fray. The Parisian outfit are Griezmann's plan B if he cannot sign for Barcelona.
If this were to happen, this would indirectly make Mbappe closer to joining Real Madrid as 'AS' reports. The young PSG star caused a stir a few weeks back when he made some very surprising comments.
The French side replied to the player, but the situation has not clamed down. 'Cadena SER' reported that Mbappe allegedly has a bad relationship with Neymar and that would have accelerated his decision to leave.
In fact, 'ABC' pointed out on Sunday that Mbappe is fed up and wants to go to Real Madrid this summer. The ex-Monaco man has been one of Florentino Perez's targets for a long time since he tried to sign him before the 20 year-old joined PSG.
Now, the situation is very different. The Real Madrid president is making the fans excited thanks to Hazard's arrival. He will finally play for the club after years of insistence finally paid off.
What is clear is that Griezmann holds the key to Mbappe's move to Madrid. If the Atletico striker ends up at PSG, the Parisians could be forced to let Mbappe go in order to comply with FFP rules.
Follow all the latest transfer news here!