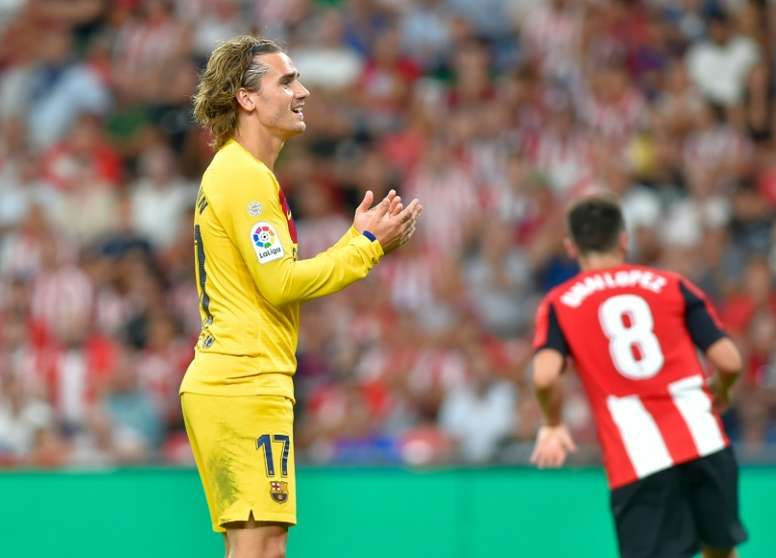 Griezmann, in one of his worst spells since the beginning of his career
Antoine Griezmann finished off a dark week for Barcelona in the Andalusian city of Granada. His performance against Dortmund in Barcelona's Champions League opener was very forgettable, and although there was a lot more to be said in last night's game, he created no danger or clear chances for his team.
Matchdays are starting to go by quickly and, besides his impressive display against Real Betis, it seems that the Frenchman has not earned his place in Barcelona's starting line-up. The current circumstances - Messi's fairly recent recovery, Dembele's long absence... - have made him become a constant feature in Barcelona's matches, but his accomplishments are far from what was expected from him.
Meanwhile, matches are coming and going and there are some very real fears that he could become the "new" Arda Turan - the Turkish player infamously joined Barcelona from Atletico only to immensely disappoint - and with his fiercest critics staring him down, some say that his performance over the past year shows that the Frenchman may have peaked already.
Since the end of April, Griezmann has played 21 matches between friendlies and official matches, and he has only managed to score five goals and provide five more assists.
His farewell to Atletico Madrid was disappointing in itself, with four chances of goal against Valladolid, Espanyol, Atletico and Levante, and a penalty goal in his last match with the Atletico shirt in a friendly against Beitar Jerusalem.
That weak end could be the explanation for his decision to leave the club and to try and find a fresh start, but his performances with France and Barcelona have not been convincing.
The goal and assistance against Bolivia were followed by a very weak match in France's 2-0 defeat in Turkey and a new encounter where his presence on the pitch was barely noticeable despite his team's 0-4 thrashing and an assist.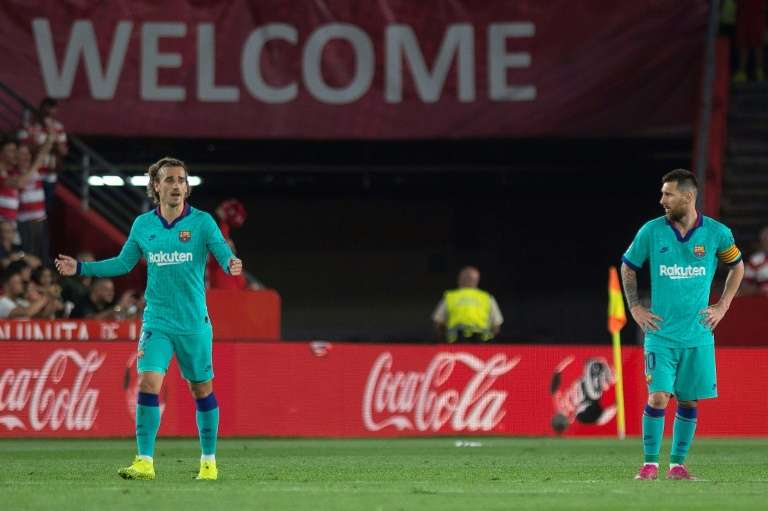 In his first few games in Barcelona, the Frenchman did not get a place in the starting line-up for the first four friendlies and only seemed to improve against Napoli (0-4) in what was the best Blaugrana match of the preseason.
Since, the Catalans' LaLiga clashes in San Mamés, El Sadar, Dortmund, and Los Cármenes have all been terrible, albeit it has been a group problem too. The only silver lining is Griezmann's great performance against Betis - two goals and an assist. His performance in the latest international break for the Euro 2020 qualifiers was not the best either as he missed two penalties, although he somewhat redeemed himself with two assists against Albania and Andorra, not the most feared rivals, and both on home soil.
The ongoing trend seems to show that the French star's performance gets considerably worse when not at home. Curiously, that same trend had already been observed in his time at Atletico, although it went unnoticed because of Simeone's other more constant stars.
In his obligatory improvement away from home, Barcelona hopes to cement a considerable uptick in performance after what has been the Catalans' worse start in the last quarter of a century. Griezmann's moves will be followed by many as the player will have no choice but to prove his 120 million euros worth.