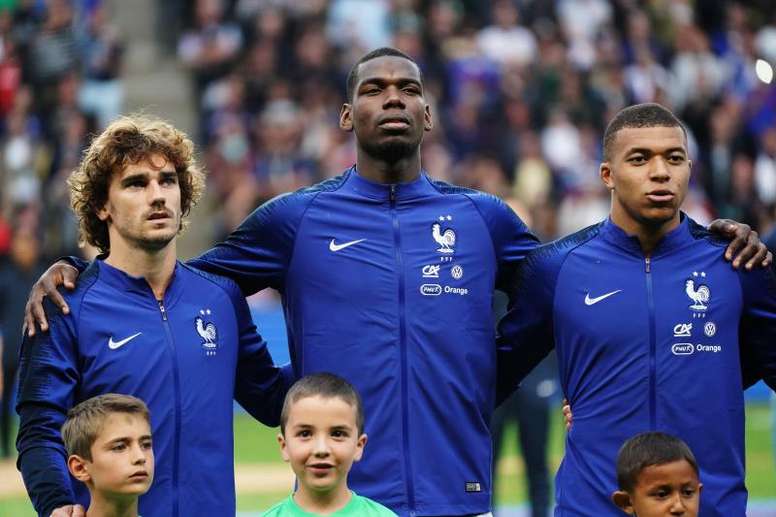 Griezmann and Umtiti condemn police attack on black producer
Barcelona and French national team striker Antoine Griezmann reacted on Thursday to the police attack on a black music producer broadcast on social networks, saying, "I'm sorry, France".
Through Twitter, the player linked the video and quotes the Minister of the Interior, Gérald Darmanin.
Griezmann's reaction comes after his teammate and compatriot Samuel Umtiti, as well as Sevilla's youth international Jules Koundé, also posted it.
"The human being... is capable of inhuman things," Umtiti said, while Koundé attacked "that section of the police that exceeds its rights by beating, sometimes even killing".
November 26, 2020
The images of the attack on the Black Gold Studios producer, taken by his studio's surveillance cameras in the 17th district of the French capital and others by neighbours, show three agents entering his premises and trying to force him out.
The producer, who was stopped for not wearing a mask and was also insulted for being black, was bruised all over his body and had to have two stitches put in his head.
November 26, 2020