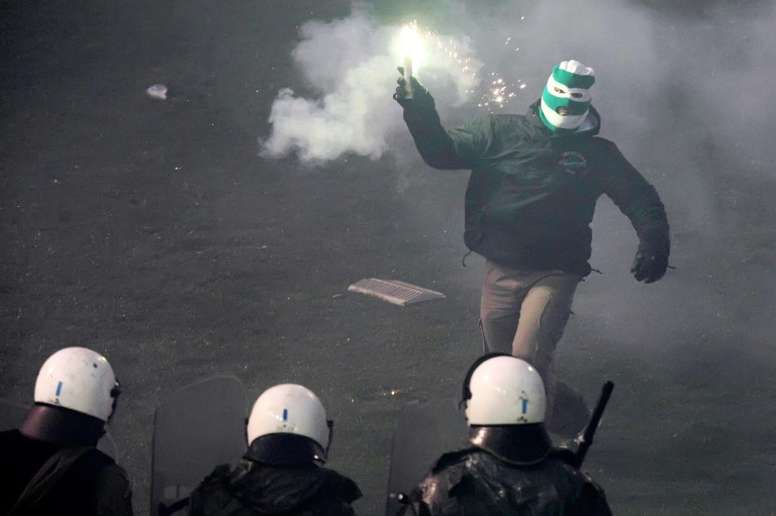 Greek government stays with decision to cancel Greek Cup
"We will battle to confirm our decision. It was founded on legal terms and is a measure which solves the serious problem of public order," Kontonis told a press conference.
Greek media reported that FIFA and UEFA officials will try to convince Kontonis to withdraw his decision or the country's teams may face disqualification from European and international competitions.
"The government is here. We will come into conflict with not only those with interests, but all those who think they can blackmail or intimidate the government. There is no other road for us except the courts. We will support our decisions in the courts of the country," Kontonis said.
He said the government is doing "whatever it can" to stop the plague of violence at sporting events and added that never before have so many hooligans been taken to court for their actions.
Earlier this month Kontonis postponed the Greek Cup indefinitely for the first time ever, after the competition had reached the semi-final stage, because of violence at the PAOK-Olympiakos match.
Olympiakos were ahead 2-1 in the 89th minute when dozens of hooligans invaded the pitch after referee Andreas Pappas did not award the home team a penalty.
Riot-trained police turned back the fans but not before causing extensive damage to the Toumba Stadium in Thessaloniki.
The Greek federation fined PAOK 100,000 euros ($111,620), were given a five-point Super League deduction and ordered to play three matches behind closed doors.
Last year Kontonis suspended Super League matches following violence between rival sets of supporters.