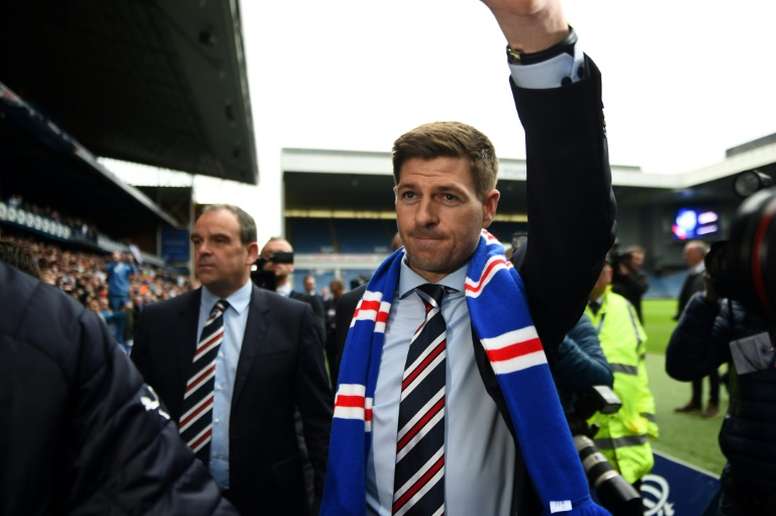 Gerrard: 'Halliday has proved his worth'
Gerrard explained that he was given a list of the players at the Glasgow club when he arrived.
"When I came in, there was a list of players. Some had ticks, some had question marks and some had crosses," he said.
"It was important to see them close up - eye-to-eye - in a couple of sessions to see if they had the ability or the level.
"At the same time, you're looking at them off the pitch to see what type of character they are.
"It would be naïve of me, at any stage of my life, to judge someone with other people's opinions. I like to judge people face-to-face.
"The least you can do when coming into a club this size is give people a chance. Especially people that are supporters of the club, people who care and who will give you blood, sweat and tears.
"Andy Halliday has been perfect since day one. It was a bit a shock, really, from what I'd heard or read.
"He's almost like a captain in the dressing room. In fact, he is the unofficial captain of this club. He glues everything together. He helps the foreign lads a lot and he's someone who cares about the club. You need these people about."