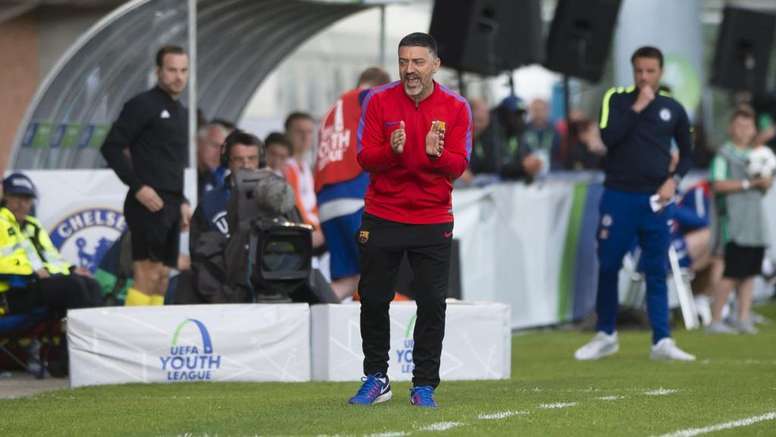 García Pimienta, option to replace Valverde immediately
Hours go by without the future of the bench becoming clear. After it became known that Xavi prefers time and to wait to take charge of Barcelona, it also became clear that Barca could do without Valverde even without the arrival of Xavi.
Sources close to the club consider Ernesto Valverde's spell at the club to be over and they want a replacement as soon as possible, even in the summer if it's someone else who is in charge of the team.
The option that has gained the most ground in recent hours, despite the fact that men like Setién and Marcelino are free, is for García Pimienta to move up from Barcelona B as interim coach for the next six months.
The manager, who also played for the Barca youth team, has managed all of the big Barca stars since he arrived as the Cadete A assistant manager in 2001-02.
He has been responsible, indistinctly, for men like Messi, Piqué, Cesc, Thiago, Sergi Roberto and Bartra, among others. He was champion of the Youth League with the Barcelona Juvenil A a couple of seasons ago and arrived at Barça B, but he could not get promoted with them.
This is a coach with a taste for touch football, who follows the teachings of Pep Guardiola closely. He would, therefore, be an option that the board would like to see, even though he has no experience outside of Barcelona.