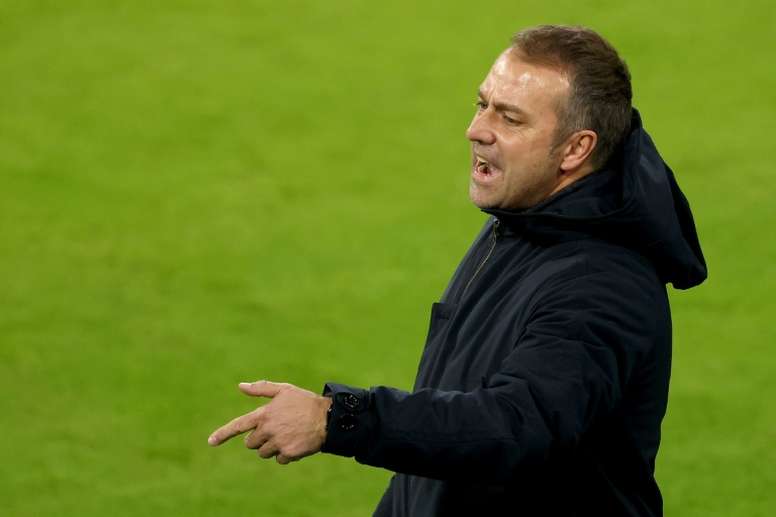 Flick could leave Bayern at the end of season!
Everything seems to be going well at Bayern Munich apart from the surprise cup exit, but it turns out that Hansi Flick could leave the club at the end of the 2020-21 campaign.
The miracle coach, who led the Bavarian outfit to the treble last season, in just a few months and with overwhelming superiority, could leave due to disagreements with the board.
That is what 'Sport Bild' said, which recalled that Karl Heinz Rummenigge will leave and give his spot to Oliver Kahn as was scheduled. Flick, who has a great relationship with Rummenigge, could opt to change teams.
The manager also has a tense relationship with another heavyweight Hasan Salihamidzic... and the fact is that none of the sporting director's options are starting or being important at the club apart from Leroy Sané.
In the end, the Germany national team, where Löw could leave, appears as a target for the manager, who was already the national team assistant a while ago. 'Sport Bild', in this way, also mentioned English football as a possible dream of the Bayern boss.