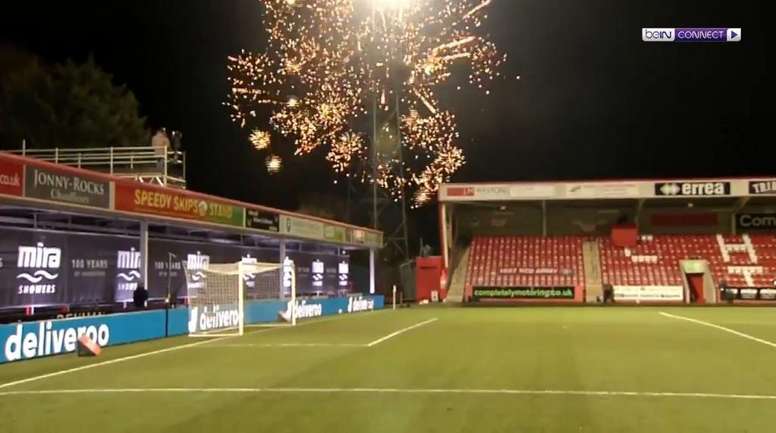 Fireworks force Cheltenham v City to stop for 6 minutes
One of the strangest moments of the FA Cup was experienced on Saturday. The referee had to pause the Cheltenham Town v Manchester City match because of fireworks.
It was the 41st minute of the match when pyrotechnics started to explode above the stadium, putting the integrity of the players and those present on the pitch in danger.
Obviously, this performance was far from planned and the English authorities are studying why and who was behind what happened.
Due to the danger that the fireworks represented, the referee decided to stop the match and send those present off the pitch. The match was stopped for a total of six minutes.
Once they stopped, the match was able to resume at 0-0 and it went completely fine until half-time.
January 23, 2021