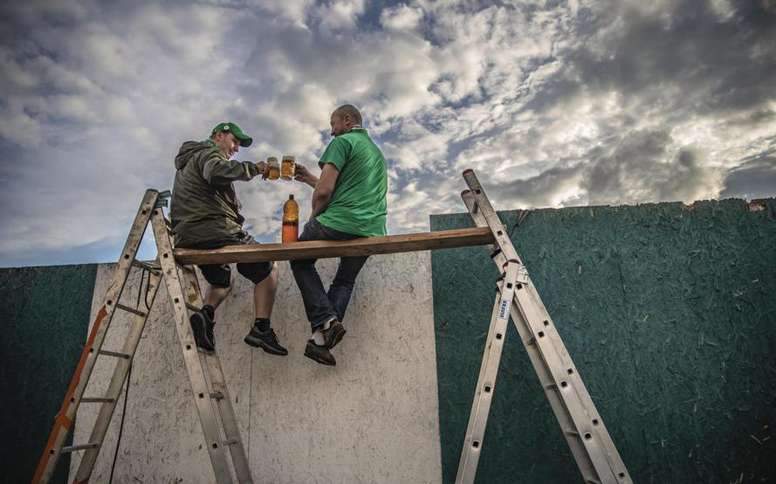 Fans use imagination to watch behind closed doors Prague derby!
Some football fans will go to anything to watch their football team play. Some Bohemians fans decided to watch their side live despite not being allowed in the stands.
The derby against Sparta Prague is not just any other game. It is watched with plenty of excitement and passion. As the stands were off limits, supporters used walls near the stadium to watch the game. And the police were quite happy to let them do it.
The Bohemians fans supported their team by climbing up ladders and makeshift scaffolding and they even had a beer in their hand.
It was dangerous, but the police accepted it without any problem. Unfortunately for them, they saw their side lose 0-1 to Sparta Prague.
June 4, 2020