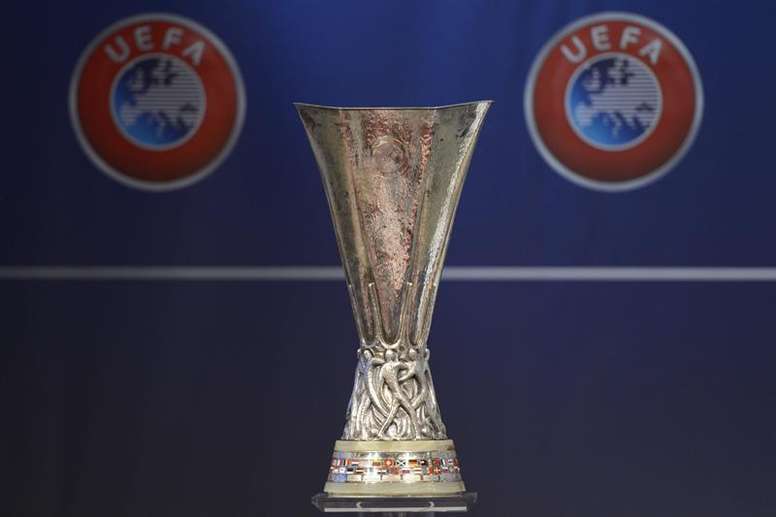 Europa League last 16 draw- as it happened
That completes the draw for the Europa League last 16. Thanks for joining me.
LASK v Man Utd
Frankfurt/Salzbrug v Basel
Sevilla v Roma
Inter Milan v Getafe
Wolfsburg v Shakhtar
Rangers v Bayer Leverkusen
Olympiacos v Wolves
Istanbul v Copenhagen
It must be noted that the Frankfurt v Salzburg game was called off yesterday due to storm threats. The game will take place today with the Germans winning 4-1 on aggregate.
Teams in the draw!!!
LASK
Copenhagen
Man Utd
Wolves
Bayer Leverkusen
Wolfsburg
Olympiacos
Inter Milan
Roma
Rangers
Getafe
Sevilla
Basel
Istanbul
Shakhtar
Frankfurt/Salzburg
Few stats for you
LASK are playing at this stage of the first time ever, this is the highest round Wolves have reached since they lost in the 71-72 final, the furthest Getafe have reached since 2007-08, the furthest Istanbul have reached and the furthest Rangers have gone since 2010-11.
Potential battle of Britain?
We still have 3 British teams left in the competition so we could be seeing a potential battle of Britain. The teams are Wolves, Man Utd, and Rangers.
Hello and welcome
Hello and welcome to this Europa League last 16 draw. There are some big teams left so there should be plenty of mouth-watering ties.