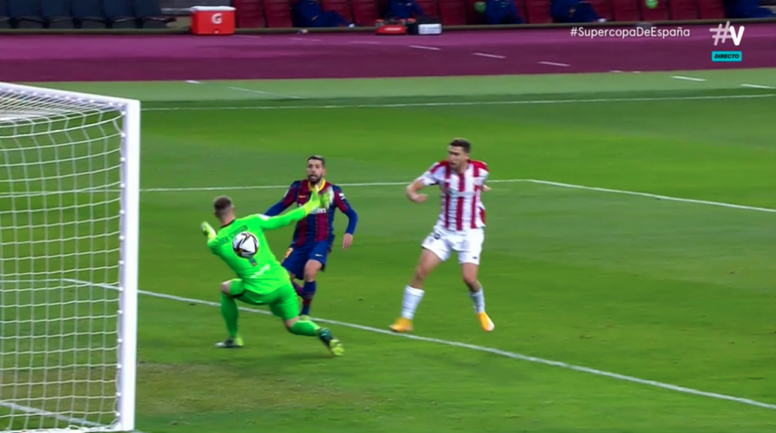 De Marcos took 2 minutes to equalise after Griezmann goal
Huge reaction from Athletic Bilbao to Barcelona's goal, After seeing how Griezmann made it 1-0 to Barcelona at La Cartuja, De Marcos levelled in less than 2 minutes.
It was with a passage of play down the left that ended up on the right. Muniain and Williams found each other at the edge of the box, with the striker having his back to goal.
Far from looking for the shot, what any striker would do, the Athletic number 9 turned around, lifted his head and, pressured by the defenders, put the cross into the back post.
There he found Óscar de Marcos. The Athletic midfielder beat Jordi Alba to the ball and put it past Ter Stegen to make it 1-1.
January 17, 2021