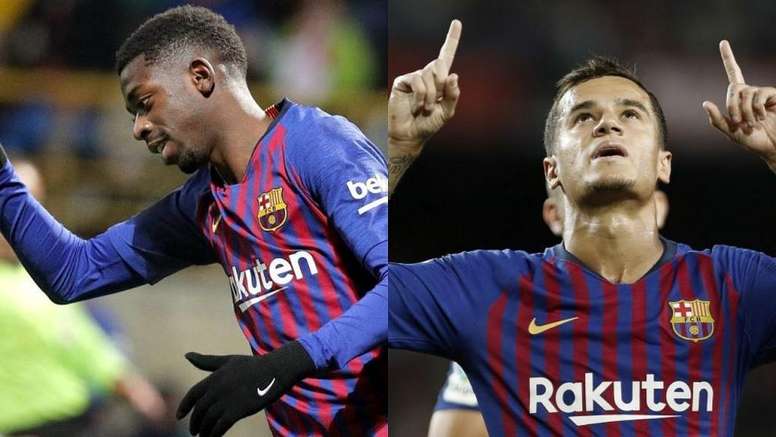 Coutinho - Dembele go head to head for staring berth against 'Spurs'
A true roller coaster. Neither player is performing to the standard expected of them by the club, and as a result neither of them is a sure starter for Valverde, who once more has to decide who will start for his team in the Champions League.
After the recent fixtures, Dembele seemed to have been winning the race for a fresh opportunity within the team, but his lack of discipline- again- could irk the patience of his manager. Valverde has said on many occasions that he holds no doubts over the Frenchman's quality.
The last time the forward made such an error, it cost him a place in the match day squad- against Betis- and he ended up watching the match from the stands. The punishment caused him to raise his game, although it seems that he is yet to learn his lesson.
In the middle of it all sits Coutinho. The Brazilian's performance level has dropped a little to what he displayed at the beginning of the season, and what he showed in the past year. Much less of an aerial threat, but a good option should the manager need to keep possession.
The last battle between the duo saw Dembele prevail- against Espanyol- leaving his Brazilian team mate sat on the bench. Now, they raise another assault on the Champions League, although the match is statistically pointless for Barcelona.
The main benefactor of this tussle between the Frenchman and the Brazilian has been Arturo Vidal. Coutinho could have contested the position in the absence of compatriot, Arthur, but the Chilean seems to have won over coach Valverde.