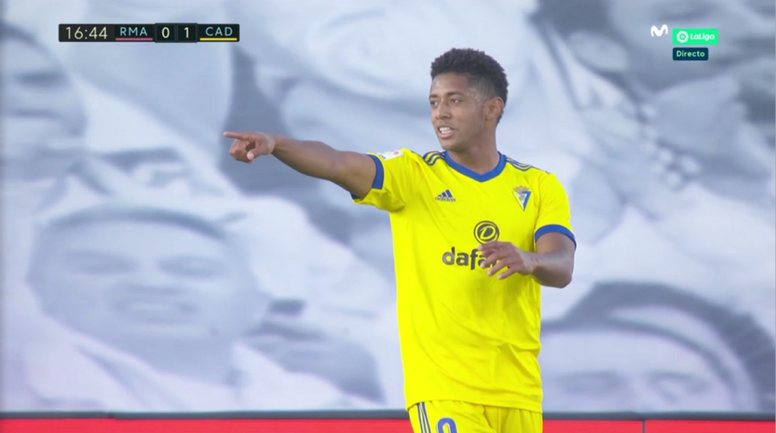 Choco Lozano puts Cadiz ahead after poor Real Madrid start
Cadiz faced Real Madrid in La Liga after more than a decade and they got off to the perfect start.
Alvaro Cervera's men had four clear chances before it went 0-1. That came when Real Madrid had still not woken up. Choco Lozano scored, but it would not have come about had it not been for a vital contribution from Alvaro Negredo.
The attacker headed down a ball in from Jose Mari and Lozano got into the box to punish slack Madrid marking.
Courtois came out of his goal to try and prevent him from scoring, but the Honduran chipped the ball over the keeper.