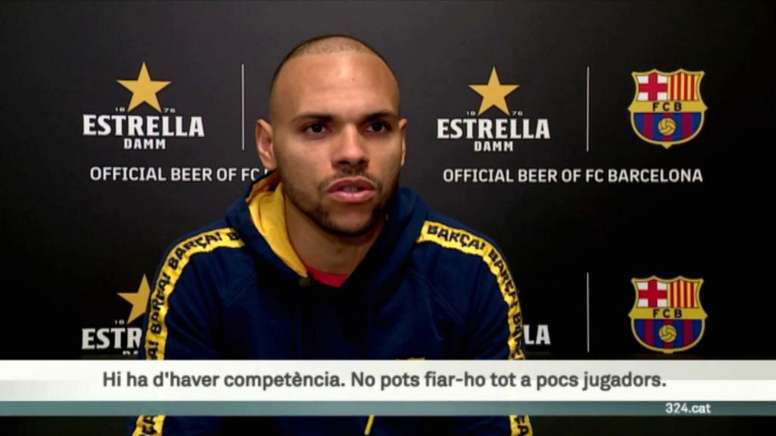 Braithwaite sees himself at Barca: "I won't leave now or at the end of the season"
Martin Braithwaite clings to his position at FC Barcelona tooth and nail. Although he has been in contention almost since his arrival, the Danish striker looks to the future in a blue-and-white jersey.
Through an interview for 'TV3', Braithwaite closed the door completely on his departure from Barça and said not to be afraid that the club is looking for another '9'. For him, competition is a good thing.
"There is no chance that it will come out in this winter market and also not at the end of the season. Next year I will continue to fight for my goals," he said strongly about his future.
The Dane continued by referring to the search for another striker: "I like that the club is looking for other players on the market. That's how it's supposed to be in a team like Barcelona, which aspires to have the best in the world. You need to have internal competition. It doesn't scare me, it motivates me".
Personally, these are Braithwaite's goals: "Next year I will continue to fight for my objectives and in the current season we have the possibility of winning many titles. This is my ambition and I don't think about anything else, that's why I get up every morning and work so hard".
Finally, the azulgrana forward spoke about the importance of the collective: "You cannot leave everything in the hands of a small group of footballers, you need the best to keep everyone motivated".