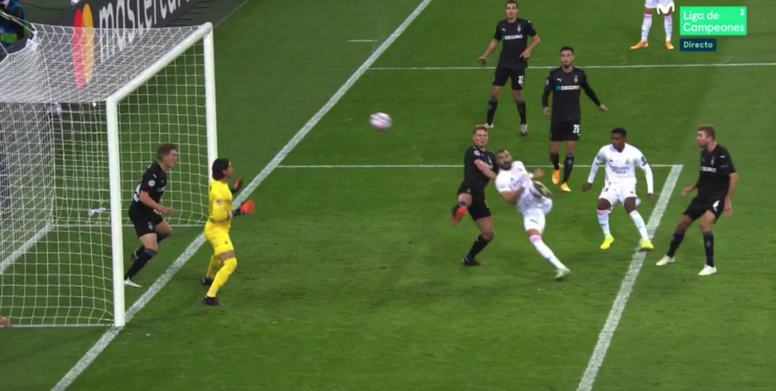 Benzema and Casemiro scored in six minutes in late comeback
Real Madrid salvaged a point at the death against Borussia Monchengladbach thanks to goal by Karim Benzema and Carlos Henrique Casemiro in the closing stages of the match.
They were 2-0 down because of two Marcus Thuram goals and Real Madrid threw everyone forward in search of a miracle which started thanks to the French striker.
An overhit cross to the far post was save by Casemiro right on the by-line. The Brazilian footballer headed back to Benzema and the Frenchman smashed home .
October 27, 2020
The goal gave Real Madrid belief. Zidane also told Varane to go up into the area and Sergio Ramos was once again key. This time he got the assist.
A cross into the box by Modric to the far post was head by Ramos to Casemiro who scored to level it at 2-2. A vital point for Real Madrid.
October 27, 2020