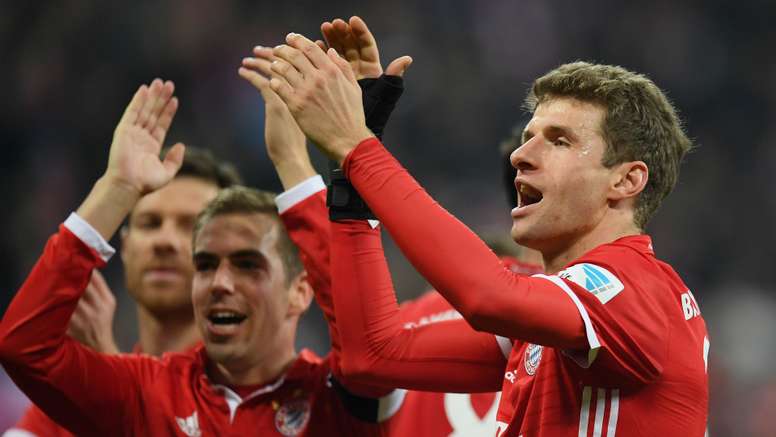 Bayern promise Ingolstadt sausages and beer after Leipzig win
Bayern Munich chief executive Karl-Heinz Rummenigge has promised Ingolstadt "sausages and beer" after their win against RB Leipzig returned the Bundesliga champions to the top of the table.
Leipzig had previously been unbeaten in their maiden top-flight campaign, but fell to a 1-0 defeat at lowly Ingolstadt, whose Bavarian neighbours Bayern thrashed Wolfsburg 5-0 to take pole position on goal difference.
And Rummenigge now wants to reward Ingolstadt - who moved off the bottom with victory - for their efforts.
"Now they can have a cartload of sausages and beer from Munich, then they can support us at a distance," he said.
"Anyone who has such neighbours cannot complain".
Bayern will hope to return the favour at Darmstadt - who are a a point behind Ingolstadt at the bottom - next week, before facing Leipzig in their final match prior to the mid-season break.