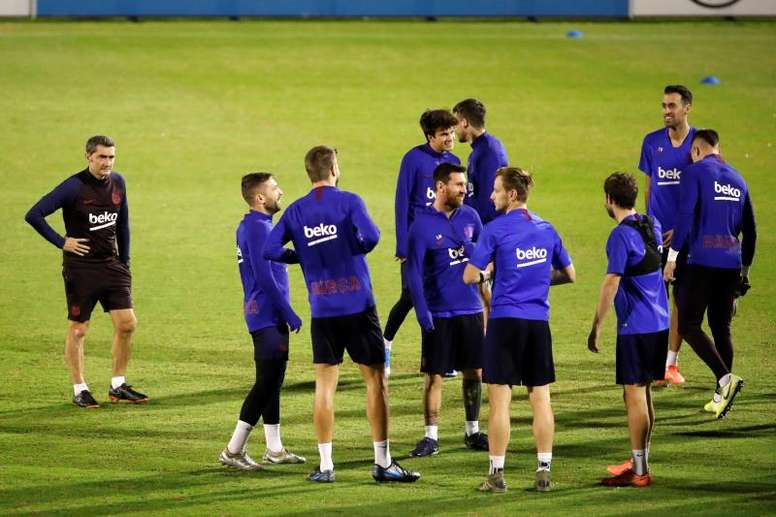 Barcelona to have double training session on Tuesday
It is said that Monday's training session could have been Valverde's last as Barcelona manager. After it, he met with the club's board, presumably to discuss his future.
The surprising thing came after. Barcelona announced on Tuesday that there will be a double training session: one in the morning and one in the afternoon.
It isn't normal that this is done halfway through the season, as the double sessions are usually used for players to get in shape. Speculation on this subject has not been long in coming.
It is said, for example, that Valverde will use the first one to say goodbye to the squad, and a replacement will take the second one.
It is also said that it could have been the new Barcelona boss' decision, who has programmed this double session as a welcome.
For now, the real reason isn't known, but it seems only a matter of time for the situation to become clearer, as everything points towards that we are experiencing the last few hours of Valverde as Barcelona manager.