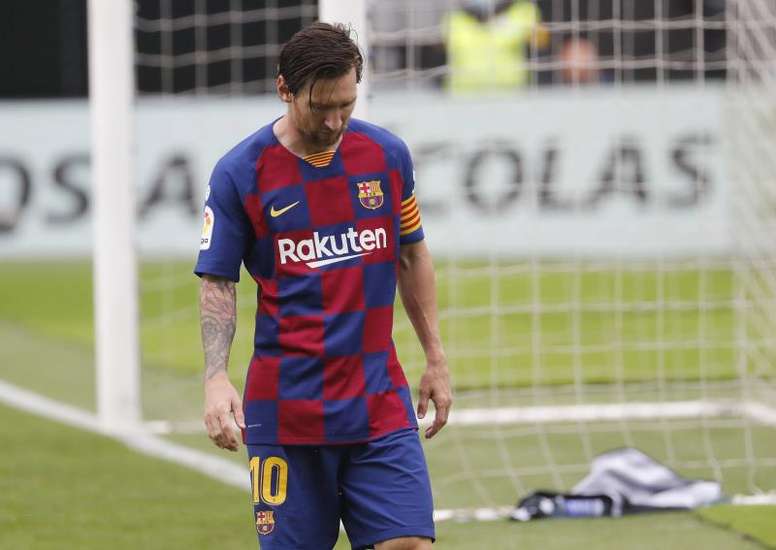 Barcelona's crisis deepens despite straining Messi
Barcelona are going through rough times and Setién is in the eye of the hurricane. The three draws in the last four matches have taken such a toll that Madrid already has half a league in its pocket.
The management of the fatigue and the distribution of the minutes is something that the Cantabrian technician deals with in every game, but everything seems to work around one player: Leo Messi.
The Argentinean has played every single minute since the break, as 'AS' pointed out. It is practically impossible to see Messi on the bench, but in three months without competing, he has dropped his muscular gain and the physical fatigue is starting to get to him. In fact, he has played everything, but he needed three games to reach his 700th goal.
Setién, who idolizes Leo, thinks that he cannot and does not want to give him rest because of how important he is and the capacity that he has. And he has shown it: he has played 540 minutes since the restart.
The second in question is Pique, with 544 minutes; the third is Jordi Alba and both Vidal and Semedo are the fourth with 418 minutes, despite being players linked to exits.
The alert is on Griezmann. The Frenchman has barely had 235 minutes since La Liga's revival and has not scored in regular competition since February 15. If he had another post-season role, the Frenchman could have perhaps allowed Messi to rest. Barcelona is in crisis even with Messi strained.