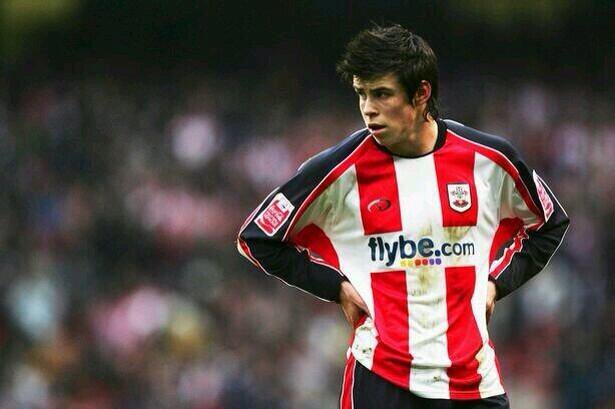 'Bale was my idol'
In an exclusive interview with 'Sky Sports,' Targett, who joined Saints at the age of eight, spoke about the people he looked up to at the club as a youngster: "When I was growing up in the U8s through to U12s, Gareth Bale was just coming through."
"I used to go to watch every home game when he was playing and he was certainly my idol to start off with. He proved to be one of the people I could learn from as he played in the same position."
"I used to watch and study how he played, tried to learn what he did so that I could put his techniques into practice. It was very exciting to watch and a great person to learn from."
Targett wasn't content to play second fiddle to team-mate Ryan Bertrand at Southampton and opted for a loan period at Fulham this season. Bale also had a rocky start to his career after joining Spurs, where he was forced to wait a long 24 games for his first win with the club.
After signing for the North London side, the now Real Madrid man was bumped up from left-back to left-wing and the rest is history. Targett, whose progression has often been compared to that of Bale, knows what he lacks to emulate the Welshman: "I think I need to develop 10 yards more pace to be able to move forward!"
"At the moment, I'm happy at left-back, that's my preferred position, but obviously if I wake up one day with extra pace then you never know, maybe I could!"
The full-back's loan club Fulham are currently pushing for automatic promotion to the Premier League. Still at just 22 years old, Targett has a long career ahead of him. Whether we'll see him follow in the footsteps of his predecessor and walk out as a 'Galáctico' at the Bernabeu remains to be told.