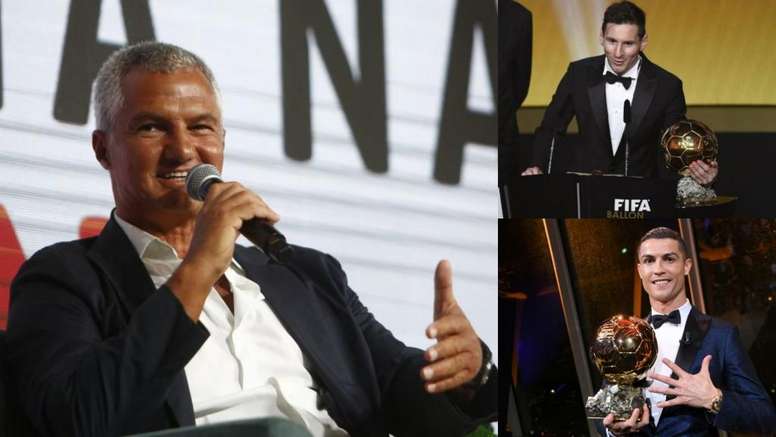 At Barcelona they have it clear: "Messi should have 10 more Ballon d'Ors than Ronaldo"
Before catching the plane that takes Barcelona's board of directors to the 'France Football' ceremony, journalists tried to extract some words from president Josep Maria Bartomeu, CEO Òscar Grau, and technical secretary Eric Abidal.
One of the few who spoke was Bordas. "Do you think it is poetic justice to confirm that Messi has at least one more than Cristiano as a minimum?" they asked the Barcelona director. At the moment, Messi and CR7 share five Ballon d'Ors each.
"He would have to have ten more than Cristiano," was Bordas' resounding response to journalists at El Prat airport. "Let's hope they give the Ballon d'Or to Messi and corroborate the feelings we have that he is the best," Guillermo Amor said, director of institutional relations of the club.
Marc-André ter Stegen, Frenkie de Jong and Antoine Griezmann, also nominated for the 'France Football' award, made no statements before boarding the plane. Neither did the Argentinian, who traveled with his family.
Leo Messi is the huge favourite, he is predicted to win his 6th Ballon d'Or after 3 editions without winning it.
2 de diciembre de 2019