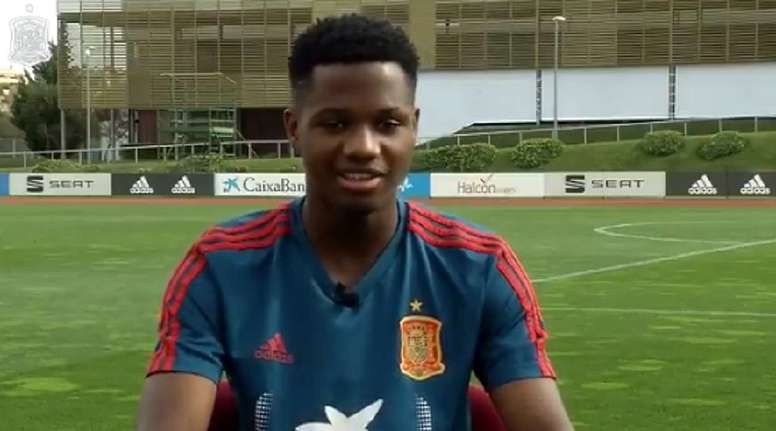 Ansu Fati speaks from Spain camp
The documentation got delayed and FIFA's permission took time to arrive. That meant Ansu Fati was neither in the senior or the under-21 squad. In any case, the striker was going to get in sooner rather than later.
An injury to his Barcelona teammate Carles Perez has opened the door to him after he has become Spanish: "It's an honour to be here, I am going to give it all all so that people are happy."
Ansu Fati explained how he found out about being called up. He had to cancel plans to quickly link up with his teammates: "I was in the car on the way to eat with some friends when my Dad called me to say that I had been selected. I went home, I got changed and I went to Madrid."
The young striker confessed that he is surprised because he was not expecting it and has thanked the Federation: "They have made an effort for me to be here so now it's time to give it my all."
October 14, 2019
"I already knew quite a lot of the Barcelona players. All is good with the coach and he has told me to be calm because the group are very good. This year has been unbelievable and it's going to be unforgettable," Ansu Fati concluded.