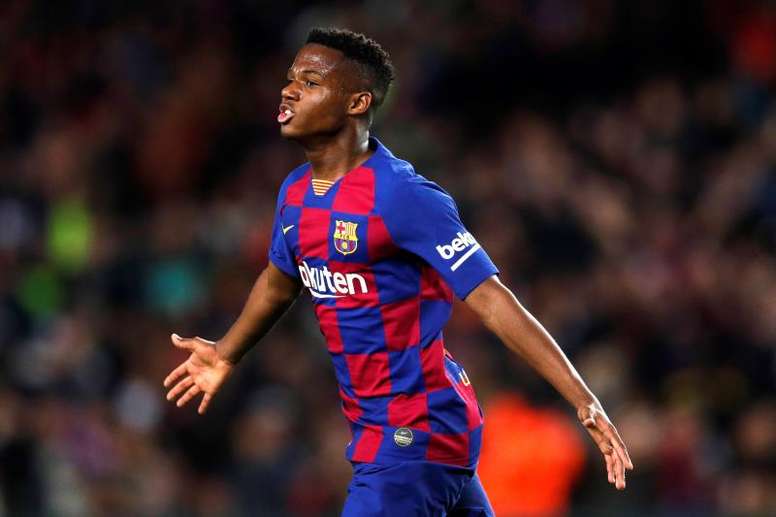 Ansu Fati has played more under Setién than Under Valverde
Ansu Fati's debut season in the elite is going faster than expected. Even more than recommended. But the life of a youth player at a big team forces him to be prepared for that continuous up and down. The Barca player is the living example of it. His career was meteoric, but now it is even more.
Because in 6 matches under Setién he has now played 488 minutes, compared to the 423 minutes in the 14 games under Ernesto Valverde. Valverde gave him his debut, although always tried to play him in small doses. Now the reality gives him the indispensable label, despite Setién trying to protect him.
With the big young promises, you have to treat them with care when it's time to give them their space so they don't lose their way. Even for physical reasons in the case of Ansu Fati, who was out for several weeks due to knee pain from growing up.
Valverde tried to give him game time at the ends of matches, look after him. But Fati is a star and has been stacking up records. After a logical period of playing less, now with Setién on the bench, the problems with Luis Suárez and Dembélé, that have left the attack understaffed, this has inevitably led him to the starting XI.
He has started 6 of the 7 matches since Setién arrived. He has even scored a couple of goals and has let himself be seen in difficult moments. It shouldn't be the reality for a 17-year-old boy, but that's what it is today.
For now, Fati is responding very maturely, a vital issue to prevent him from being lost along the way as has been with other promising talents.