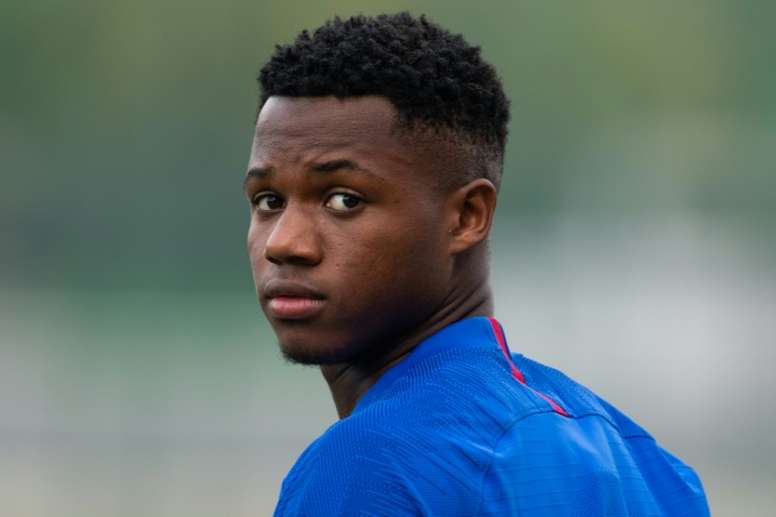 Ansu Fati called up for Spain Under 21's!
The time has come for Ansu Fati. After having made history at Barcelona and in La Liga upon scoring at just 16-years-old, the young footballer decided to settle for the Spanish national team.
All the paperwork for the striker's nationalisation was underway, but the process was slower than expected due to the courts lacking some family documents.
Moreover, and for this, FIFA did not grant him permission until after all the lists had come to light. He wasn't in Robert Moreno's or Luis De la Fuente's call-up for the same reason.
Both coaches spoke about him, about his condition and about about the fact that he had all the characteristics to go with the Spanish national team as soon as he had all the paperwork in order. Well, Ansu Fati will go with U21.
The reason has to do, curiously, with the injury of a team-mate. Carles Perez suffers some discomfort and the medical services have decided that he returns to his team to recover, which has opened the doors for Ansu Fati.
Coinciding with FIFA granting him permission and all the necessary documentation being fixed, Luis De la Fuente has taken advantage of this and called him up. This means that he will be present against Montenegro in the corresponding games for the the classification for the Euro Under 21 championship.
October 11, 2019
"OFFICIAL: Ansu Fati enters the call-up list for the Under 21's, replacing Carles Perez" the tweet states.
The Spanish national team released a statement:
"Carles Pérez causes a decrease in the concentration of the U21 national team due to muscular problems, which would prevent him from being available for the Montenegro-Spain match, corresponding to the classification phase of the European Championship 2021. After the conversations between the medical services of the RFEF and his club it has been agreed that the player leaves the concentration and recovers with his club.
Ansu Fati has been called to replace Carles Perez and will join the dynamics of the U21 national team as soon as possible".