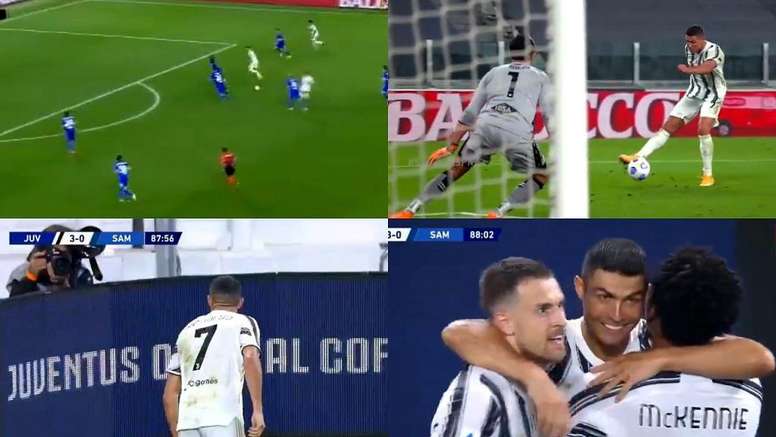 And in the last minutes, Cristiano scored his first goal of the season
It didn't take long to see Cristiano Ronaldo score, although it must have seemed an eternity for the forward. In Juventus' debut in the Serie A, the Portuguese player rounded off the scoring with a 3-0 win over Sampdoria.
After the 31 from last season, Ronaldo reopened his account, but it didn't come easily, he wasted a good handful of chances before scoring.
Cristiano did not lack clear opportunities, however, he did lack precision. He sent a few just wide of the post, and in the second half, he even hit the post.
Finally, he got a good assist from Aaron Ramsey in the 88th minute of the match which he controlled in the area and converted into a crossed shot, his specialty, to beat the goalkeeper.